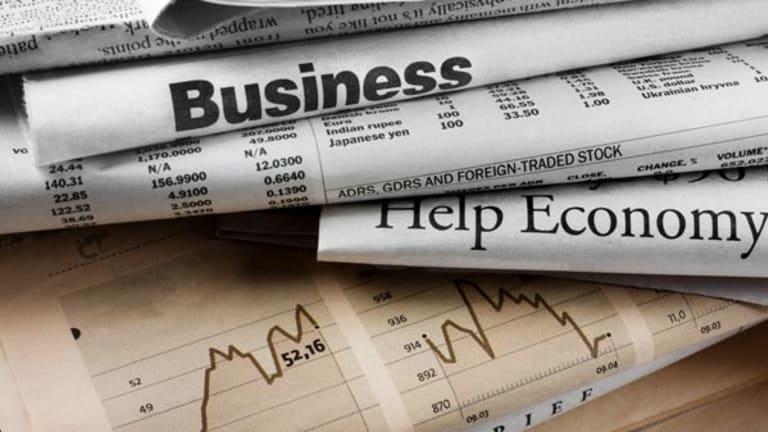 Is It Safe? Best Buy's Rally Could Be Over
Best Buy shares have more than doubled since November, but new sales data suggests the rally will be short-lived.
TSC Ratings provides exclusive stock, ETF and mutual fund ratings and commentary based on award-winning, proprietary tools. Its "safety first" approach to investing aims to reduce risk while seeking solid outperformance on a total return basis.
Best Buy
(BBY)
shares have more than doubled since hitting a 52-week low in November, but new data suggests the stock's explosive gains will be short-lived.
The Commerce Department said
retail sales
fell 1.1% in March from February, when they rose 0.3%. Sales at electronics stores declined 5.9%, more than any other industry. Rising
has hurt spending, a trend that could continue until the
lifts.
shares dropped 47% last year as the S&P 500 Index lost 40%. After the company beat analysts' earnings forecasts for two straight quarters, bullish investors speculated the worst would soon be over for the world's largest electronics retailer. The company was also expected to benefit from the downfall of rival retailer
Circuit City
, which filed for bankruptcy last year.
The company's shares have climbed 45% percent this year, closing at $38.10 yesterday. That's more than double the $16.42 the stock was selling for on Nov. 21, when it hit a 52-week low.
If Best Buy's rally was for real, wouldn't shares of suppliers
Sony
undefined
and
Panasonic
( PC) experience comparable gains? Sony shares have risen 21% this year, while Panasonic's have increased 7.2%. But both have lost a third of their value in the past year.
Circuit City's collapse provides a boost to Best Buy. The impact is impossible to quantify, but at the least, the elimination of a major competitor will send more customers to Best Buy, solidifying its dominance in consumer electronics.
But there's also a negative message in Circuit City's failure. Its demise shows how hard it will be for a national electronics chain to survive this recession.
While Best Buy's survival isn't in question, the ability of a chain store to generate enough profit to satisfy investors is. "Bricks and mortar" retailers have more expenses to cover than online competitors, making the need to increase sales even more important.
The company's share price has been more volatile than those of its rivals, reflected in a beta value of 1.54 versus the 1.26 average for all retailers. If recent stock market gains prove to be merely a bear-market rally instead of a genuine turnaround, Best Buy investors could be in for another big slide.
TheStreet.com Ratings rates Best Buy "hold" with a grade of C. While the company will weather this downturn, the upside potential for long-term investors seems small at current prices.
TheStreet.com Ratings, recently cited for Best Stock Selection from October 2007 through February 2009 , is an independent research provider that combines fundamental and technical analysis to offer investors tremendous value in volatile times. To see how your portfolio can use this research,
Prior to joining TheStreet.com Ratings, David MacDougall was an analyst at Cambridge Associates, an investment consulting firm, where he worked with private equity and venture capital funds. He graduated cum laude from Northeastern University with a bachelor's degree in finance and is a Level II CFA candidate.