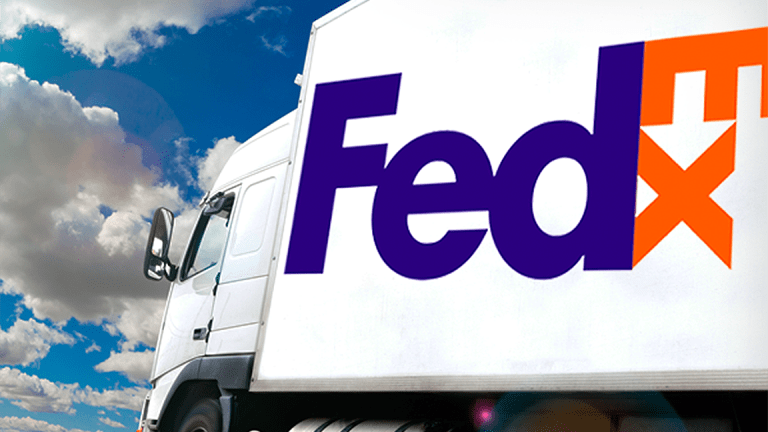 Is FedEx Stock Salvageable? Probably, Just Not Yet
FDX forward looking guidance? Whoa. I feel like this is Micron guidance all over again.
Some Kind Of Market
Every day I write about stocks. I try to stick to names making news as I feel that these names will be pertinent to the average kid out there who might have to fight his or her own battles. I imagine that the home-gamers... the folks that I care about the most are probably most active in these headliners. Unfortunately, of late, the high-fiving has been replaced at large by risk management, and risk management even when successfully executed simply fails to broadly add to our aggregate "esprit de corps"
This morning I touched on Micron (MU) - Get Report , and as I came in today long the name and had written to you yesterday about that the coming earnings. Today, I (we?) are left in the forced position of managing that risk. The other name taken to the woodshed overnight was FedEx (FDX) - Get Report . This firm, I feel is a well managed company. Long my favorite holding in the delivery services space, I sold the shares earlier this year. One for the good guys, I guess. Unless you're still wearing them. The questions now revolves around re-entry. If? Where? When? Let's dig in.
Dow Theory
Dow's Theory, or theories, I should say, are far more complex than most in the industry realize. The theory involves six core tenets, the most famous of which involves the ability of industrial stocks and transportation stocks as in one trend will confirm the other, good or bad. We had seen the transports lead to the upside. We are now seeing this in reverse with the Dow Jones Transports off 11% year to date, and 19.2% below the 52 week highs. Among broad indices only the small caps are performing worse.
Amazon Theory
All hail, the Death Star. As an industry, if Amazon (AMZN) - Get Report even looks in your direction, it's probably not a good thing. Especially if they look at you as overhead.
Special Delivery
Once known as Federal Express, FedEx reported their Q2 digits last night. Two shots. Two kills. EPS and revenue look good, excellent, actually. On to forward looking guidance. Whoa. I feel like this is Micron guidance all over again. Full year 2019 fiscal guidance was cut from a range spanning $15.85 to $16.45 all the way to $12.65 to $13.40. Gee whiz. Oh, and that operating income boost that was expected from the TNT acquisition has now been pushed out past the new year... the next new year, not this one. Blame? Yeah, there's blame.
Alan Graf, FDX CFO cited slower global trade conditions, both in the recent past and the immediate future. Now, the firm will bring forth a series of cost cutting measures that will impact discretionary spending, new hires, and a voluntary buyout program intended to reduce headcount.
Salvageable?
Probably. Just not yet. I mentioned Amazon above for a reason. Amazon Air is increasing it's capabilities. The e-commerce/business cloud giant is adding 40 cargo planes to it's operation and has plans to build a transportation hub. This is bad news, and it's victims are most likely to be FedEx, and UPS (UPS) - Get Report .
To re-energize my interest in FedEx, I need to hear more news on this, as well as the impact of replacing David Cunningham at FedEx Express with Raj Subramaniam. I am not saying at all that there will not be a solid place for this firm in the industry going forward. I am saying that I have enough uncertainty on my plate right now without increasing the risk that could really end up going either way.
You can do what you want. As to FDX, you'll do it without me. On to the Fed.
(Amazon is a holding in Jim Cramer's Action Alerts PLUS member club. Want to be alerted before Jim Cramer buys or sells AMZN? Learn more now.)
At the time of publication, Stephen Guilfoyle was Long AMZN, MU equity, Short MU calls, Short MU puts.