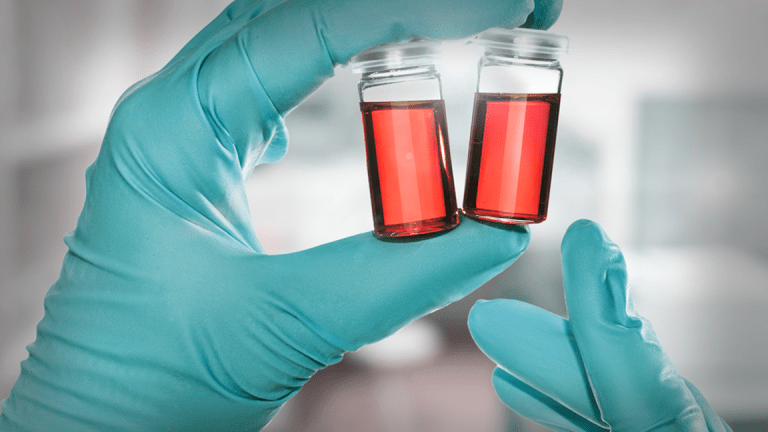 IRS Has Wrong Prescription for Perrigo
Perrigo tumbles after announcing that it had received a bill from the IRS for $843 million.
Shares of Perrigo  (PRGO) - Get Perrigo Co. Plc Report tumbled 7.3% to $47.67 Tuesday after the pharmaceutical company said it had received an $843 million bill from the Internal Revenue Service.
The Dublin-based company said in a filing that it had gotten a revised Notice of Proposed Adjustment from the IRS examination team auditing Athena Neurosciences Inc. for the years ended Dec. 31, 2011 - 2013.
Athena was acquired as a U.S. subsidiary by Elan Corp. in 1996 and Perrigo acquired Elan through a December 2013 business combination between Perrigo's predecessor and Elan. The notice, the filing said, "is based on the IRS's construction of events in 1996 and proposes a payment of $843 million, which represents additional tax and a 40% penalty."
On July 11, 2017, Perrigo said it received a draft NOPA relating to transfer pricing positions for the IRS audit of Athena for these years. The draft said Elan owed Athena additional royalty income related to its discovery and preliminary development of the multiple sclerosis treatment Tysabri, prior to Elan's acquisition of Athena in 1996.
In response to the draft NOPA, Perrigo said it provided the IRS with "substantial additional documentation" and had discussions with the examination team as recently as June 2018. Since then, Perrigo said it received no other communications from the IRS until receiving the revised NOPA.
"Perrigo strongly disagrees with the IRS income position," the filing said. "Perrigo also believes that the original transfer pricing methodology was appropriate and that no penalty should apply. Perrigo will pursue all available administrative and judicial remedies, including potentially those available under the U.S. - Ireland Income Tax Treaty to alleviate double taxation, given that Elan and its subsidiaries already reported the income claimed by the IRS in Ireland."