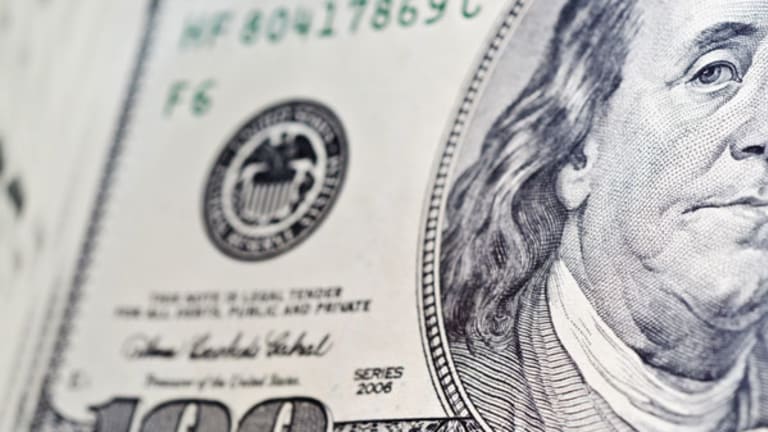 Publish date:
Irreplaceable Warren Buffett Isn't Basis for Investing
Warren Buffett may be irreplaceable and succession headlines won't go away, but it's not the sole reason to buy or sell Berkshire Hathaway.
Warren Buffett may be irreplaceable and succession headlines won't go away, but it's not the sole reason to buy or sell Berkshire Hathaway.
NEW YORK (
) -- Warren Buffett's revelation about his prostate cancer sent shares of Berkshire Hathaway down 1.3% on Wednesday, a deeper dip than the broad market but not exactly panic.
There's the deserved praise about Buffett's outsize role at Berkshire behind the share selling, and the market reaction gives some support to the most obvious case:
He is irreplaceable.
Being irreplaceable, though, and all of the fears about succession and post-Buffett Berkshire Hathaway that come with it, does not preclude the stock from being a good trade.
This is what investors should focus on. It's not cruel, or disrespectful. In fact, for a man who has built what is viewed as the single greatest wealth machine of his generation by applying dispassionate investing logic, Buffett would advise you to focus on the value of the company.
Ask yourself this: If Buffett were to die tomorrow in a car or plane crash, would you be prepared to make the right investment decision? My point is that these little dribs and drabs that remind the market that succession is an issue at Berkshire Hathaway aren't preparing the investor very well to answer the fundamental question, and these headlines won't be going away.
Between now and the last succession headline -- the day the name in the envelope known only to the Berkshire board is revealed -- there are plenty of questions an investor needs to consider.
The name that will ultimately be selected from the Buffett successor short list -- a popular topic today -- isn't among the important questions. The investor won't know until they know who Buffett's successor is anyway, and when they do know, it won't matter: Bet that Berkshire shares will sell off no matter who is named Buffett's replacement and prepare a strategy for that day.
So let's run through the issues that you need consider today, but also needed to consider yesterday, the day before that, a year ago, and will need to keep in the back of your mind tomorrow and the day after that.
Critics say the Berkshire Hathaway succession plan is secretive and being secretive really responsible for the headline selling. The reality of whether or not sticking with Berkshire makes sense comes down to a few simple points:
You either trust Buffett and the board on succession or you don't -- and you won't be getting a better answer -- so you shouldn't own the stock if this paralyzes you.
Do you trust that Berkshire Hathaway has been structured specifically to function on a kind of "auto pilot," or at least will be left in able hands accustomed to running their own wholly owned subsidiaries, which is, after all, a staple of Buffett's hands-off management approach throughout his empire?
Do you believe the one-off deals like financial crisis investments in GE and Goldman Sachs and mega acquisitions like Burlington Northern railroad are not the only reason to own the company?
Even if you believe that Buffett's ability to make the sweetheart deal with the GEs and Goldmans of the world and pull off gigantic acquisitions is the biggest point of differentiation left between Berkshire and an index fund, then ask yourself this question:
Does Buffett still have several of these deals left in his "elephant gun?" He says he has billions upon billions of ammo left, and if so, why sell today?
This analysis suggests there is no reason to sell on succession alone. Succession dips will present trading opportunities and investors should always return to an analysis of the company's value.
In fact, the case can be made that the investor should buy shares of Berkshire on succession headline dips as opposed to running away.
The reason?
Berkshire is right now trading close to the book value trigger -- 1.1 times -- at which Buffett said he would aggressively buy back shares. Therefore, all but the ultimate succession headline decline in shares should send investors to a data table with a real-time chart of Berkshire's book value.
If it falls below the level where Buffett has said the company will buy back shares, why sell? You'd be selling to Buffett, who would then be bolstering the stock value through the buyback.
"You want to be on the other side of that trade from Buffett?" asks David Rolfe, chief investment officer at Wedgewood Partners, which has Berkshire Hathaway as its second largest holding behind
Apple
in private accounts and a mutual fund.
There's one caveat to this buyback trade: on the actual event of Buffett's successor being named, a buyback may limit the damage, but it might not be able to contain all it.
Meyer Shields, analyst at Stifel, said any time there is a reminder of mortality we will have this sort of selloff, and if Berkshire is trading below the book value trigger for a buyback, there is a short-term trading case to make.
However, if your long-term outlook is that the end of the Buffett era at Berkshire implies a lower valuation and less growth from operating businesses, there could be an enormous haircut to the value of the stock. The shares could become attractive at that point in time, but the damage has to be done first.
Rolfe takes a different view of the final Buffett succession headline sequence. The first headline will say Buffett is stepping down as active CEO, the second line will name the new CEO, and the third line will announce a Berkshire Hathaway dividend. For Rolfe, the dividend is the difference between a dip and real damage.
The buyback argument, anyway, is ultimately about valuation and succession is merely the trigger. "The two issues keeping us from buying are succession and valuation," Shields said.
Shields is at a hold on Berkshire today because of the limited upside he sees in shares. He said what keeps Stifel from a sell or buy rating is not price to book ratio, though, but Berkshire's price to book multiple compared to the S&P 500. It's trading below its historical average -- about 10% below -- but that's not enough to get excited about, even if there isn't much downside from there.
Wedgewood's Rolfe has more conviction on that lack of downside. He says when you consider what could go wrong with prostate cancer -- the statistics suggest that it will not be life-threatening for Buffett,
as Buffett said himself -- versus what could go right for Berkshire Hathaway, the choice is obvious.
"There is enough organic growth here at the present valuation that risk versus reward is asymmetric," Rolfe said, pointing to a few percentage points of downside which would start Buffett buying back shares and upside to the insurance and operating subsidiaries growth.
Shields' hesitates, based on the belief that Berkshire, both with and definitely without Buffett, may be little more than a very expensive S&P 500 index fund -- an index fund with a very heavy insurance weighting. Its insurance portfolio ballast is within an industry typified by a slowing growth profile, too.
Meanwhile, the housing market investments that have held Berkshire back even as other consumer-oriented operating businesses have turned around, remains a portfolio leg with considerable uncertainty: Buffett himself said in his most recent annual letter that he was "dead wrong" about a housing rebound, but will be right eventually.
Eventually
isn't good enough, though.
If it's only trading around the edges of the succession headlines that offers opportunity in Berkshire shares, that may not comply with Buffett's mandate of focusing on the long-term. But as long as succession is an issue, the long-term is not alone in being a good basis for keeping an eye on Berkshire Hathaway.
-- Written by Eric Rosenbaum from New York.
>To contact the writer of this article, click here:
Eric Rosenbaum
.
>To follow the writer on Twitter, go to
.
Follow
TheStreet
on
and become a fan on