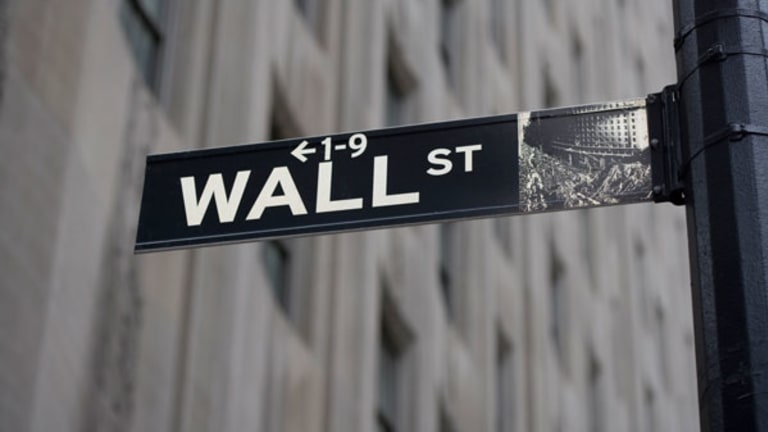 Publish date:
iPhone 4 Launch Stocks: Are They Worth It?
Apple's prospects look strong for the rest of 2010, and these companies could be beneficiaries of the iPhone 4's success.
Apple's prospects look strong for the rest of 2010, and these companies could be beneficiaries of the iPhone 4's success.
BALTIMORE (Stockpickr) -- Last week, Apple (AAPL) - Get Report launched the iPhone 4, the next-generation offering in the company's incredibly popular smartphone line. To say that the launch went well would be an understatement; according to CEO Steve Jobs, the iPhone 4 launch has proven to be "the most successful product launch in Apple's history."
With more than 1.7 million phones sold in the days since launch, retail outlets have found themselves unable to keep up with demand for the new device. With few exceptions, iPhones are completely sold out online and in brick-and-mortar stores across the country, with restocking dates still uncertain.
Also on Stockpickr Parting Ways With Google
That popularity has major implications for Apple, a company that's already sold more than 100 million iOS devices since the original iPhone launched in 2007. But while Apple's prospects look strong for the rest of 2010, a handful of companies could also be beneficiaries of the iPhone 4's success. Here's a look at
that operate in the "Apple Economy."
There's little question that one of the biggest iPhone profiteers over the last three years has been
AT&T
(T) - Get Report
. The $144 billion telco has been the exclusive mobile service provider for the iPhone since it launched. That's a big deal in an industry that's undergoing a significant transformation right now.
Forget the old days of fixed-line domination. The bread-and-butter business for telecom companies has switched over to the mobile market. Right now, wireless services account for a full 45% of AT&T's business, a chunk that's been helped by the domination of iPhones, which provide the company with higher-margin data customers.
But with limited-term exclusivity agreements with Apple, (the exact terms of which are unknown to the public) AT&T is working hard to shore up its offerings enough to keep its newfound customers should the iPhone spread to other networks. AT&T is already spending billions this year on network improvements -- including Monday's announcement that the company had finished its upgrades in the New York and is working away to finish upgrades in San Francisco, two of the country's most bandwidth-hungry mobile markets.
Who Owns AT&T? George Soros Charles Brandes

But don't think that AT&T is the only telco that's benefitting from the iPhone 4 launch;
Verizon
(VZ) - Get Report
may finally be joining the party.
Since the launch of the original iPhone, rumors about a launch on Verizon's network have been rampant. But new "leaks" suggest that suppliers are in place to build a CDMA version of the iPhone 4 to run on Verizon's network -- and that those phones will be delivered to Apple by fourth-quarter 2010.
For Apple, that's a strategic move that should materially grow the number of iPhones the company is able to move. And for carriers such as Verizon, an end of AT&T's exclusivity agreement means the potential for additional service revenue from customers who are less than thrilled with AT&T's network issues.
Carriers aren't the only beneficiaries of contracts with Apple. The company's iPhone suppliers are also seeing revenue hikes on the heels of the phone's staggering demand. And although Apple's generally secretive about who provides components for its electronics, a report from research firm iSuppli and
an article from TheStreet's own Scott Moritz
detail which suppliers are taking part in the product.
Among them are
LG Display Company
(LPL) - Get Report
and
Broadcom
, which manufacture the iPhone 4's screen and connectivity components, respectively. But while supplying iPhone components is a lucrative business, for behemoth electronics companies such as these, it's just a nice revenue stream, not a game-changer.
The smallest positively identified supplier is
OmniVision Technologies
(OVTI)
, the company responsible for the iPhone's 5-megapixel camera. That association has had a palpable effect on shares of the small-cap image sensor company, and shareholders have seen their stakes gain nearly 40% in the last three months. But those gains may be short-lived. According to Moritz, Apple's already planning on replacing the OmniVision camera with a beefier 8-megapixel camera in the next iteration of the iPhone.
Right now, I don't think any of the iPhone 4's suppliers look attractive enough to warrant an investment on the device's launch alone. Instead, look for action in the carriers.
To see all of the stocks that live in the "Apple Economy", check out
the dedicated portfolio on Stockpickr
.
-- Written by Jonas Elmerraji in Baltimore.
RELATED LINKS:
>>5 Stocks That Could See Higher Ground in July
Follow Stockpickr on
and become a fan on
Facebook.
Jonas Elmerraji is the editor and portfolio manager of the
Rhino Stock Report
, a free investment advisory that returned 15% in 2008. He is a contributor to numerous financial outlets, including
Forbes
and
Investopedia
, and has been featured in
Investor's Business Daily
, in
Consumer's Digest
and on
MSNBC.com
.