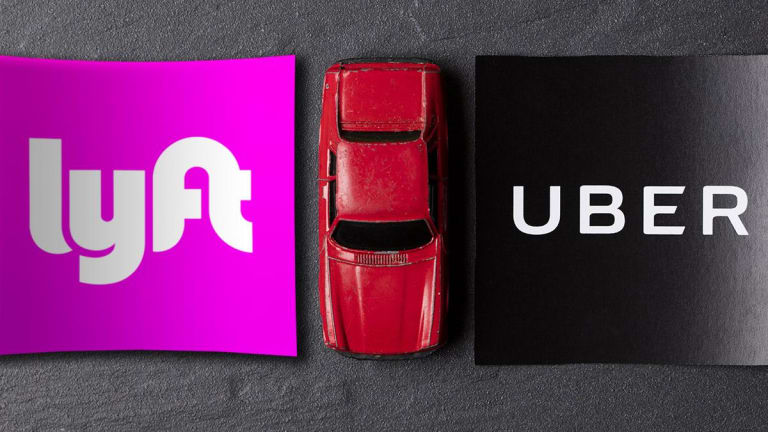 Investors Slam the Brakes on Lyft Too Amid Uber Selloff
Lyft falls Friday amid the less-than-spectacular debut of rival Uber.
Shares of ride-hailing service Lyft (LYFT) - Get Lyft Inc. Report  were down sharply Friday following the less-than-spectacular debut of rival Uber (UBER) - Get Uber Technologies Inc. Report on the New York Stock Exchange. 
Shares of Uber fell 1.3% to $44.36 Friday after the stock was priced at $45 per share, near the bottom of of its guidance range between $44 and $50. The first trade occurred at $42.
The opening trade of 32 million shares was a disappointment for the bookrunners, who had priced the shares at $45 Thursday and watched the market retreat, along with broader U.S. equity benchmarks, amid concerns over the fate of a U.S.-China trade deal.
Lyft went public a month ago at the high end of its pricing range, surged at the open, but then almost immediately slammed it in reverse. It was trading down 4.4% on Friday to $52.76.
Watch Jim Cramer's Daily NYSE Show and Replays Below