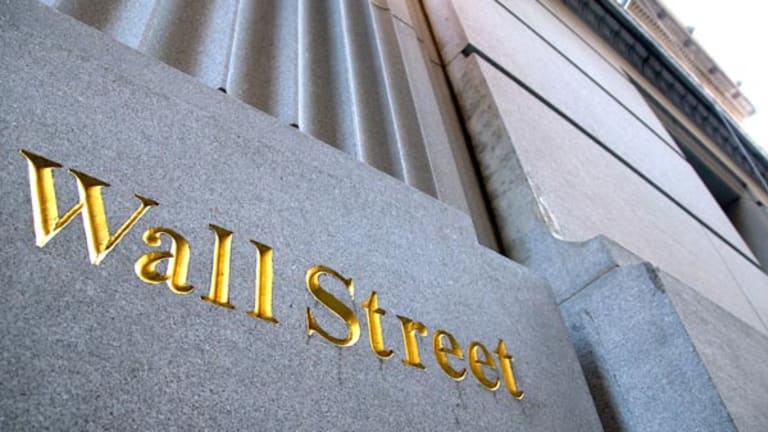 Investors Jump on Toll Brothers' Turnaround
The homebuilder reported bleak quarterly numbers, but there are signs of stability.
BOSTON (The Street Ratings) -- Luxury-home builder Toll Brothers reported what appears to be disappointing quarterly results. But there may be more to the story.
In the company's fiscal third quarter, management reported that signed orders for new homes increased 2%, far below the 12% gain forecast by Wall Street analysts. Chief Executive Officer Doug Yearley Jr. blamed the slump on "stock market gyrations, the budget impasse and the U.S. government bond-rating downgrade."
Earnings far exceeded analysts' estimates, though a tax credit bolstered the bottom line the most. Cancellation rates were higher than expected, at 7.4% compared with 6.2% a year earlier. Toll says those rates are "consistent with the company's pre-downturn historical averages."
On a more positive note, prices for sold homes and contracted sales have remained stable, indicating that Toll hasn't been forced to cut prices. The average price signed in the most recent quarter was about $570,000 versus $566,000 12 months earlier.
Despite the dour headlines, it wasn't likely the company could have blown away expectations. Demand for housing will be volatile until the economy stabilizes, so I'm not surprised by the news in this report. In fact, the stock is trading higher.
As I mentioned in a
story on homebuilders last week
, stocks in the industry are trading at depressed levels. Toll Brothers is trading at a price-to-book ratio of 0.98, 37% below its 10-year historical average. If you think housing has hit rock bottom, Toll Brothers could be a bargain at today's value.
Equity research manager Chris Stuart, CFA, joined TheStreet Ratings after working as a senior investment analyst with Merrill Lynch covering small-cap equity and alternative investment strategies. Prior to that, Stuart worked for One Beacon Insurance as an actuarial analyst and at H&R Block as a financial adviser.
Stuart earned his bachelor's degree in finance from the University of Massachusetts, Amherst. He holds a Chartered Financial Analyst (CFA) designation and is a member of the Boston Security Analysts Society (BSAS) and the CFA Institute.