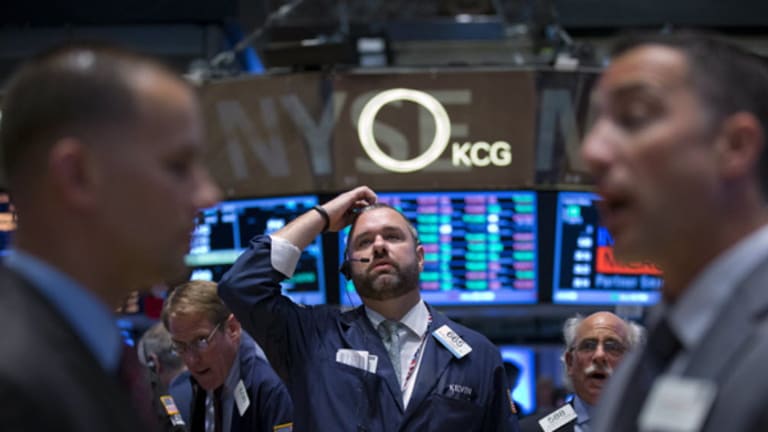 Investor Optimism About the Markets Growing
Despite the ups and downs earlier in the year, U.S. investor optimism seems to be rising — although the question still remains 'Why?'
Your Money, Your Retirement, and the 2016 Presidential Election - What changes will you need to make to your portfolio should Hillary R. Clinton become president? What happens to your investments should Donald Trump become president? Join us on September 12 as our panel of the world's top financial experts provide trusted information on the investment risks and opportunities that arise with the upcoming presidential election in November. [Learn more about the event and RSVP.]
Despite the ups and downs earlier in the year, U.S. investor optimism seems to be rising — although one question still remains: Why?
"Everyone seems to have forgotten how it was in 2000 to 2002 and in 2008," said Steve Casto with Omahafinancialplanners.com. "The markets are at all-time highs and all indicators show no reason for it."
A recent Wells Fargo/Gallup Investor and Retirement Optimism Index survey shows investor optimism rebounded in the second quarter, despite a shaky start to the year. The index rose 22 points in the second quarter, moving the index to its level in the last half of 2015 before it dropped in the first quarter of 2016.
"I think a lot of it has to do with how people perceive their wealth," said Michael Brady, president of Boulder, Colo.-based Generosity Wealth Management. "Optimism has a tendency to be a lagging, not a leading, indicator."
Brady said one of the reasons why people are so optimistic is because by the end of the first quarter, things had started to turn around.
"It had really reached its bottom by February and March, and it was on its way back up - into the second quarter as well," he said. "We will probably see an increased optimism from the second to the third quarter as well. It is a lagging indicator of what happens and how people perceive their 401(k)s, retirement accounts and investment accounts, and then they start to be more optimistic after the fact."
David Nilssen, co-founder and CEO of Guidant Financial said a major key to people's feelings relate to the real estate market.
"When real estate prices are soaring and the stock market is trading in record territory, people feel secure," Nilssen said. "When global terrorism or economic issues - like Brexit - have little impact on those things, it's easy to feel over-confident."
With credit becoming more accessible and more attention being paid hot private companies and the IPO market, it's easy to get excited, he adds.
"Monetary policy has been artificially propping up corporate profits and real estate prices," Nilssen said. "Near-term, that will shift as interest rates rise."
While the market optimism is O.K., Brady warns investors need to take a broader view when assessing market, and not let quarterly ups and downs drive their investing.
"It's O.K. to feel optimistic, but I think the time horizon that people need to look at is multiple years," Brady said. "What happens in a quarter, or even two quarters, should not affect either positively or negatively your optimism or pessimism. Quarters are very short time frames."
"That being said, yes, people should feel optimistic, because I'm optimistic about the multiple years ahead of us," he adds.
The survey showed non-retirees were the most optimistic about the markets, and most of the index's gains were due to investors' increased optimism about the 12-month outlook for the market — and about reaching their 12-month investment targets. Perhaps surprisingly — even with the optimism — investors are still shy when it comes to their own involvement in selecting, monitoring and changing their portfolios, according to the poll. Nearly two-thirds say they want to be "moderately or a little involved," while 4 percent said they want no involvement.
"This is really scary to me," Casto said. "We have had an eight- year bull market and people are thinking everything is fat and happy."
Ultimately, every decision is the client's, adds Brady.
"The client needs to be involved and oversee, but not micromanage," he said. "Of course, that's a wide spectrum; you never get it exactly perfect. However, just like you can't abdicate all of your healthcare decisions to your doctor, you can't abdicate all responsibility to your financial advisor."