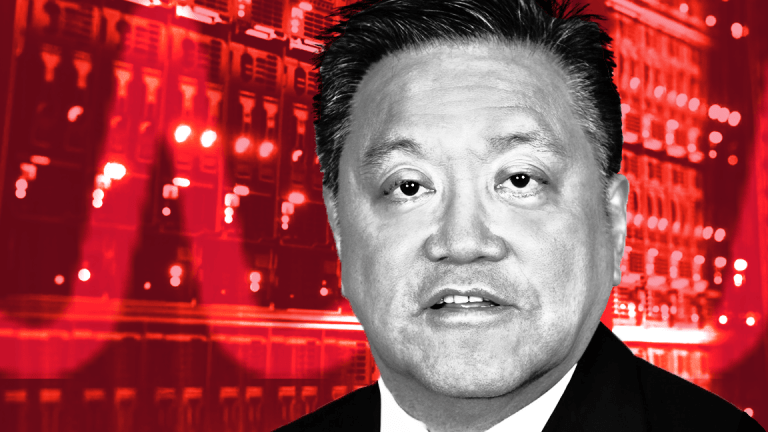 Broadcom Dealt a New Blow in Battle to Buy Qualcomm
The influential investment advisory firm Institutional Shareholders Services recommended that investors support a minority-slate of four of six dissident nominees Broadcom is seeking to install onto the board of the chipmaker, which was a major blow for the chipmaker's hostile bid.
The sting is real.
Influential investor advisory firm Institutional Shareholder Services (ISS) on Saturday recommended that investors back a minority of four out of six dissident director candidates nominated by Broadcom Ltd. (AVGO) - Get Broadcom Inc. Report for the 11-person board of Qualcomm Inc. (QCOM) - Get Qualcomm Inc Report , as part of the chipmaker's sweetened $82 a share hostile bid for the company. Broadcom is a holding in Jim Cramer's Action Alerts Plus.
"Given the facts and information available at this time, and given the current makeup of the Qualcomm board, we consider that the election of four Broadcom nominees to the 11-member [Qualcomm] board seems to offer a reasonable path to a negotiated deal, which is likely to be the most beneficial path for shareholders," Institutional Shareholder Services said in a report obtained by TheStreet.
In its conclusion, ISS said that a board with four Broadcom dissidents and seven Qualcomm incumbents would require some "demonstrable flexibility on both sides."
The ISS recommendation is a major blow for Broadcom's hostile bid because if investors follow the proxy adviser's recommendation, it would still leave a majority of Qualcomm's incumbent board -- seven incumbent directors -- in place at the company's annual meeting slated for March 6. Broadcom is seeking to install six dissident director candidates for Qualcomm's board. If elected, it would immediately result in the chipmaker accepting the company's unsolicited bid, which is valued at about $146.4 billion including debt.
It is far more likely that an election that concludes with seven incumbent Qualcomm directors, a majority, would ultimately reject Broadcom's bid outright. 
Nevertheless, the recommendation doesn't represent a total victory for Qualcomm. That is because if four Broadcom dissidents obtain seats on Qualcomm's board they would just need to convince two of the remaining seven incumbent Qualcomm directors to back their hostile bid efforts for a deal to be consummated. ISS appears to suggest that the combination of incumbent and dissident directors would force both sides to work out a deal that they both felt served Qualcomm shareholders best.
Talk about an ongoing saga. 
The recommendation comes after Qualcomm agreed to meet with Broadcom on Wednesday. After the meeting, Qualcomm cited progress on regulatory concessions but said Broadcom's bid still posses "unacceptable high" regulatory risk.
Broadcom last week reduced the size of its slate of dissident directors from 11 to six. The olive branch was in response to concerns raised by some Qualcomm shareholders who suggested that they would have liked to see a bit of continuity on the company's board. But, the ISS recommendation indicates that Broadcom likely cut back on its slate also in an effort to appease the influential investment advisory firm.
Some big institutional shareholders vote automatically based on the ISS recommendation, while many others consider its analysis as part of a broader review they conduct themselves.
In addition to ISS, shareholders are awaiting a recommendation from Glass Lewis, the other major investment advisory firm, which should be revealed shortly.