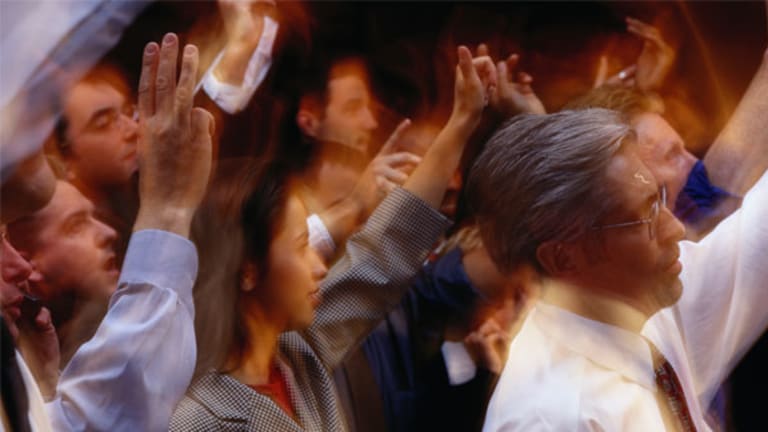 Invest Like the Pros in Other Asset Classes
You may not be privy to hot real estate deals, but these stocks let you synthesize those trades.
While it is possible to invest alongside pros on many equity bets, we often hear about fantastic winning investments made in various other tranches of the capital structure that aren't as easy to make individually. For example, owning insurance swaps like John Paulson did in 2007 or owning mortgage debt at the height of the real estate crisis were grand slam investments. Even owning rights to valuable real estate is a play that many sophisticated investment pros have used to great success.
While many of you can't just pick up the phone and call your banker and broker to buy such securities, some equities allow you nearly replicate that trade.
Reading International
(RDI) - Get Reading International, Inc. Class A Report
develops, owns and operates entertainment venues (cinemas and theaters) and other real estate assets. The company engages in its business activities in Australia, New Zealand and the U.S. Shares trade for $5.50, or a market cap of $120 million, At that price, you are arguably getting some prize real estate assets for a fraction of intrinsic value.
For example, Reading owns Cinemas 1, 2 and 3 on 59th Street and Third Avenue in New York City. The company lists the gross book value at $23 million, and there is a $15 million mortgage on the property. At the company's annual meeting in May, it revealed that it had received multiple bids exceeding $40 million for this one property. In fact, Capstone Equities made a $100 million combined bid for both Cinemas 1, 2 and 3 and the company's Union Square Theatre. Reading owns and operates 57 cinemas and has additional ownership of substantial developed and raw land.
Another small-cap,
Gramercy Capital
( GKK), is a real estate investment trust that buys and sells commercial-backed real estate mortgages and other related investments. Shares recently fell 11% after the company announced that it would remain independent and instead raise capital. The company brought in a new CEO, Gordon Dugan, who, as part of his package, agreed to purchase 1 million shares from the company at a price of $2.52 a share, the same price at which they trade today.
Investigative readers will want to look closer at this one. The company's 8.125% preferred shares (GKK-PA), which at the current moment aren't paying coupons, are also intriguing because of the possibility that they could go current with coupon payments in the very near future.
The cliche that imitation is the sincerest form of flattery is no cliche in investing. The biggest names in investing are known to piggyback on others' ideas. With names like Reading or Gramercy, you can create a synthetic way to invest in assets that offer skewed upside opportunity and at times take on less risk that you think.
At the time of publication, Gad had no positions in stocks mentioned, although positions may change at any time.
Please note that due to factors including low market capitalization and/or insufficient public float, we consider RDI and GKK to be small-cap stocks. You should be aware that such stocks are subject to more risk than stocks of larger companies, including greater volatility, lower liquidity and less publicly available information, and that postings such as this one can have an effect on their stock prices.
Sham Gad is the managing partner of
, a value-focused investment firm based in Athens, Ga. Gad has written extensively for
The Motley Fool
and was a securities analyst for UAS Asset Management, a small value investment fund in New York City, in 2007. From 2002-2005, Gad managed assets for the Gad Investment Group.
Additionally, Gad has just released a new book,
The Business of Value Investing: Six Essential Elements to Buying Companies Like Warren Buffett
. He earned his BBA and MBA at the University of Georgia. Gad appreciates your feedback;
to send him an email.