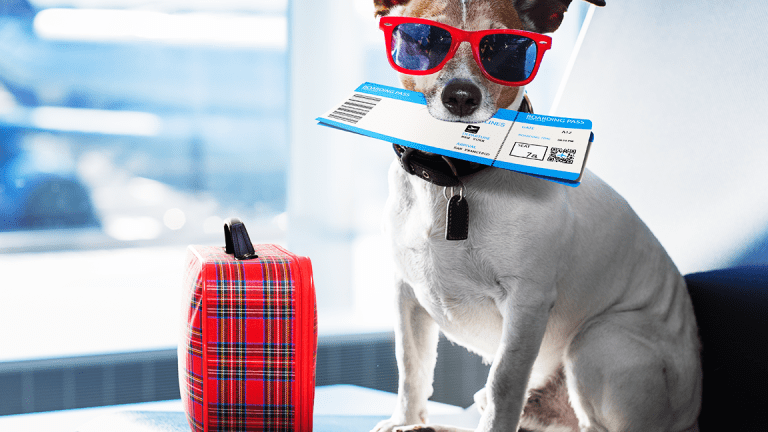 PetSmart Is a Terrible Investment -- Walmart Is Anything But
Retail stocks have recently rebounded, but their 'rally' looks fishy to me.
In case you haven't noticed, retail stocks are rallying all of the sudden. The SPDR S&P Retail ETF (XRT) has soared in recent days and is now up a smidge for the year to date after having been down as much as some 14% at one point. Is this good time to invest?
Well, you can certainly see on this chart that the XRT saw a dramatic bullish crossover in its daily Moving Average Convergence Divergence just before Black Friday, followed by a "golden cross" of the 50-day simple moving average rising above the 200-day SMA:
But personally, I think retail's recent rebound is likely just a tradeable event, not a true turnaround.
Anyone who's followed my writing for more than a few months knows that I've long been pounding the table for both Walmart (WMT)  and Kohl's (KSS) given the different ways that they've been taking on (or playing up to) Darth Amazon (AMZN) . However, I've pretty much forsaken the rest of the retail space.
Consider privately traded PetSmart, which reported disappointing numbers earlier this week. Adjusted EBITDA came in short of what had been expected, as well as down 34% year over year. PETM is longer be a publicly traded stock, but the chain is still backed by debt that took a serious trip down a dark and dangerous path in Tuesday trading. That might or might not complicate the company's possible Chewy.com spinoff. 
Then there's Sears Holding (SHLD) . Ain't that one a gem? The firm announced an agreement with lenders to push $400 million of loans due next June out to January 2019 instead. Sears also apparently negotiated an option to extend this maturity out an additional six months if necessary. LOL.
On top of this, Sears has announced its intention to obtain a $600 million+ credit facility backed by real estate assets. The company plans to tap into this tranche of dough if necessary to fund more than $400 million in pension payments, as well as other corporate purposes. Sears fell almost 6% in Tuesday trading on this news to close at $4, and have traded below that level overnight. 
By way of background, same-store sales at Sears took a 17% third-quarter nosedive, while the firm's K-mart subsidiary "only" saw a 13% decline.
The future of Sears? The firm says that it continues to explore ways to reduce interest payments and improve flexibility on maturities. Doesn't sound too good to this guy. What downside risk can there be in a $4 stock? Oh, I don't know ... maybe about four bucks worth. I am as interested in this one at this discount as I am in a root canal.
(A longer version of this column originally appeared at 7:19 a.m. on Real Money, our premium site for active traders. Click here to get great columns like this from Stephen "Sarge" Guilfoyle, Jim Cramer and other writers even earlier in the trading day.)
More of What's Trending on TheStreet:
At the time of publication, Stephen Guilfoyle was long WMT, KSS, AMZN, AMAT, LRCX and NVDA, although positions may change at any time.