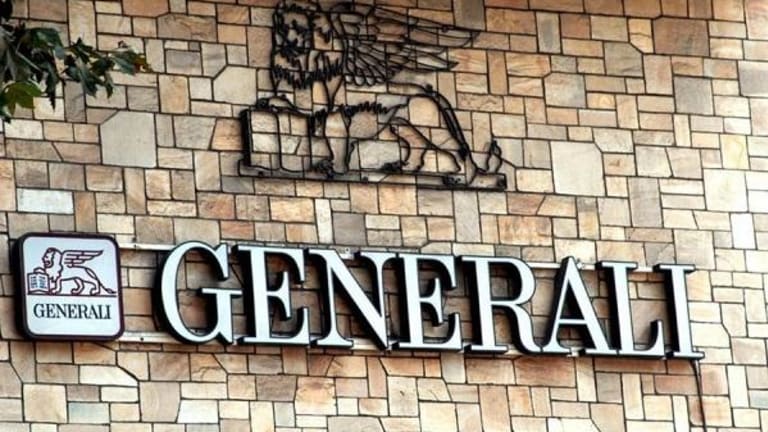 Intesa Sanpaolo Backpedals on Generali Takeover Talk
The Italian lender Intesa has said that it is merely carrying out a case study of a possible merger with insurer Generali.
Intesa Sanpaolo (ISNPY) stock rose Friday after it appeared to backpedal on previous suggestions that it is seeking a takeover of insurer Generali (ARZGY) .
The lender responded to speculation that an offer for Italy's largest insurer is imminent by saying that its activities to date, in relation to Generali, amount to little more than a case study of a possible combination.
Intesa stock rose more than 1% shortly after the opening bell, to trade at €2.20, while Generali shares fell by more than 2% to trade as low as €14.63. Mediobanca (MDIBF) and UniCredit (UNCFF) saw their stocks fall by 1.8% and 1% respectively.
Generali shares rocketed in January after the Italian press reported that Intesa has partnered with German insurer Allianz (AZSEY) to launch a takeover bid for the asset.
Intesa later confirmed that it is considering a bid but its plans may have been complicated by resistance from Generali.
In a defensive move, Italy's largest insurer acquired just more than 3% of Intesa after the news broke, which prohibited the lender from buying any more of Generali's shares - given Italian laws on cross shareholdings.
Intesa will now have to make an offer for 60% or more of Generali's share capital if it wants to increase its own stake past the 3% threshold.
Even without the defensive move from Generali, a takeover involving Allianz always looked like it would be difficult to pull off.
"Generali is crucial for the country," said UniCredit CEO Jean-Pierre Mustier in January. "Generali must remain Italian."
His word carries weight with both parties because UniCredit is the largest shareholder in Mediobanca which is, in turn, the largest shareholder in Generali.
Mustier's comments came as part of an effort to placate an irate press after suggestions that the appointment of a French CEO's at both UniCredit and Generali meant that overseas acquirers, particularly French companies, might now find it easier to get their hands on Italian assets.
Mustier's comments and the tone of the media speak to a broader sense of unease among Italians over the fate of some of the nation's largest companies.
This unease may have been amplified by the recent defeat of former Prime Minister Matteo Renzi in December's referendum on constitutional reform and a subsequent cloud of uncertainty cast over the economy.