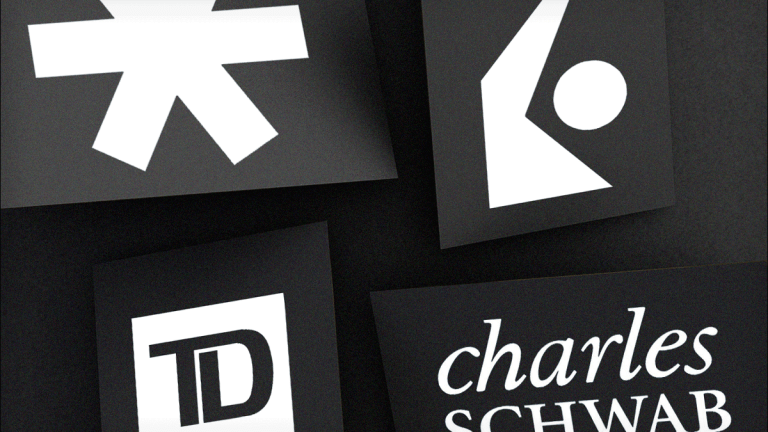 Interactive Brokers Is Uniquely Situated to Win the Brokerage Wars
The race to the bottom is over: all major brokerages have, or shortly will, offer commission-free trading. But Interactive Brokers is best-positioned to win now.
The brokerage wars are on and it's a race to the bottom.
Aaaaaaand the race is over. In just one chaotic, brutal week all major brokerages now or will very imminently offer commission-free stock trades. Sorting the winners and losers will be based upon who actually offers something beyond simply free trades now. And no brokerage is more uniquely situated to provide actual value to users and differentiate themselves better than Interactive Brokers (IBKR) .
Though IB already announced in September that they'd be offering a commission-free option, it was this week's announcement from Charles Schwab (SCHW) that they, too, would be ending stock commissions that caused a swoon for online brokers. For some, it was much worse than others, as you can see below:
TD Ameritrade (AMTD)  led with a 26% decline, followed by E-Trade (ETFC) at 16%, with Schwab and IB at 9% a piece. If you were in doubt of the collective wisdom of (some) market movements, look at how those losses line up with revenue: TD Ameritrade derives about 28% of revenue from commissions, E-Trade 17%, and Schwab 8%, per Bank of America. 
IB is a bit different, because based on their most-recent quarterly report commissions constitute around 30% of revenue. However, there's a distinction to be made: IB is not doing away with stock commissions entirely. Unlike other brokers, its business model is unique in that it allows the user to make a choice as to whether they want the original IB platform, now dubbed IBKR Pro, or IBKR Lite, the more retail-oriented, commission-free platform with no minimums. Why would anyone opt to pay for stock trades? You ought to know by now that "free" is never actually free.
These "free" platforms, including Robinhood, are still able to profit from your trading activity. For one, they all offer next to no interest and often exorbitant margin rates. But no online brokers come anywhere close to matching IB's interest on cash balances or its exceptionally low margin rates; most brokers have margin rates that are well over twice as high. And the main way these brokers still manage to leverage your trades for revenue is via a practice called payment for order flow.
When routing your order, brokers have a regulatory mandate to get "best execution", meaning as good a price as possible; however, there isn't a uniform practice to achieving this. The somewhat suspect process of selling order flow entails routing orders to market makers that provide payment for the trading activity. It's a matter for valid scrutiny as to whether this practice always gets the client the best fill possible in light of what is a rather apparent conflict of interest.
A quick example of why you should care: say you go to place a 1,000-share order for stock, and this pay-for-order-flow routing gave you an execution that was just one cent more than what you could have had at an exchange that wasn't providing a kickback to the brokerage. You just paid $10 more for the order than you should have, greater than what an average commission would be. You're not avoiding paying what's tantamount to a commission with a lot these "free" trades; the cost is simply obfuscated.
IB's main Pro platform does not sell order flow, and its SMART routing attempts to always find the best possible price, no matter the exchange, an approach they claim saves an investor 43 cents per every 100 shares traded. IB is still offering this superior method of execution, with a commission, via IBKR pro, or you can have free trades with IBKR Lite and they will sell the order flow to facilitate it.
IB didn't sell off as badly because the market is smart enough to know their appeal and functionality is uniquely situated to more sophisticated traders who aren't as preoccupied with nominal commission charges. With IB's account minimums, inactivity fees and highly advanced trading platform, they've built their business to appeal to capable traders who understand that IB's value proposition transcends simple headlines on stock commissions. The customers that will be wooed by this new $0 trade paradigm are not the clients that IB's business has been built upon. Therefore the decline it experienced was unwarranted and a guilt-by-association selloff.
As someone who has accounts with several big-name brokerages as well as IB, I can attest to the supremacy of the platform, especially its reporting and statements, where they provide some seriously outstanding analysis and customization all for free with your account. IB is perennially is ranked No. 1 by Barron's among online brokerages. 
This latest price action is overdone and treats IB like just another online brokerage. Look for it to bounce back once the dust settles and people realize the brokerage landscape has not been commoditized.
Save 57% During Our Fall Sale. Join Jim Cramer's Action Alerts PLUS investment club to become a smarter investor. Click here to sign up and save!
 The author is long IBKR and a former analyst at Interactive Brokers.