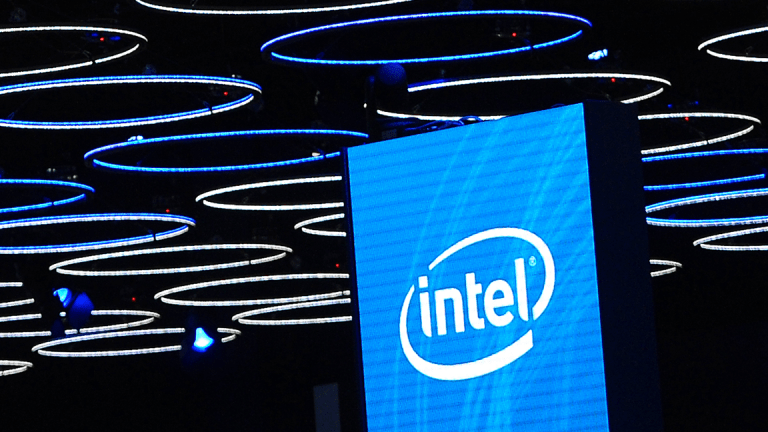 Intel: These Guys Are Competing Aggressively
It's time to remove the word 'interim' from Interim CEO Bob Swan's title. I think this fellow is earning his keep.
Thought You Were Busy?
Following the CES (Consumer Electronics Show) dog and pony show out in Vegas this week? If you are, then you may have noticed how busy old Sarge fave Intel (INTC) has been. I say old Sarge fave, because as this name has gone through various ups and downs, including instability at the CEO position, my faith had slipped a bit. It was easy to be distracted by others in the space: The sheer celebrity status of Nvidia (NVDA) CEO Jensen Huang, or the quiet, but obvious competence of the best CEO in the business... Lisa Su of Advanced Micro Devices (AMD) .
Sure, I have traded my long position in Intel. I mean the stock traded sideways for six months in a fairly predictable range. I am not inert. That said, I cannot remember when last I was completely flat this name. It certainly was not in a very recent year.
Since the Bank of America upgrade last Friday on valuation, Intel has announced the availability later this month of the ninth generation of Intel Core processors, which will now feature a top end of i9 for the first time. The firm has previewed the new Lakefield hybrid CPU architecture, as well as updating the Ice Lake 10nm mobile PC platform that will integrate with the firm's Sunny Cove micro-architecture. More than your brain can make sense of? Don't feel alone. Point is that the firm is competing aggressively.
In addition, Intel announces that they are working with Facebook (FB) on a new AI chip that should be finished later this year. The firm has also announced that its Mobileye unit has entered into two partnerships in China meant to focus on bringing autonomous travel to mass transit.
You may recall that Intel handily beat third-quarter EPS expectations, while posting its best quarter in terms of revenue and revenue growth that I can remember. The firm also raised guidance at that time, for the fourth quarter. My verdict? It's time to remove the word "interim" from Interim CEO Bob Swan's title. I think this fellow is earning his keep. Did I mention that the firm pays the investor 2.5% just to own the shares. Knocks $1.20 off of net basis per year without doing a thing.
The stock closed Wednesday up 0.57% to $48.01.
Intel
-- Sarge Rating: Buy (reiteration)
-- Target price: $55
-- Add: $44
-- Panic: $42
(Facebook is a holding in Jim Cramer's Action Alerts PLUS member club. Want to be alerted before Jim Cramer buys or sells FB? Learn more now.)
(An earlier version of this column appeared at 7:37 a.m. ET on Real Money, our premium site for active traders. Click here to get great columns like this from Stephen "Sarge" Guilfoyle, Jim Cramer and other experts throughout the market day.)
At the time of publication, Stephen Guilfoyle was long INTC, NVDA equity, short NVDA calls; short NVDA puts.