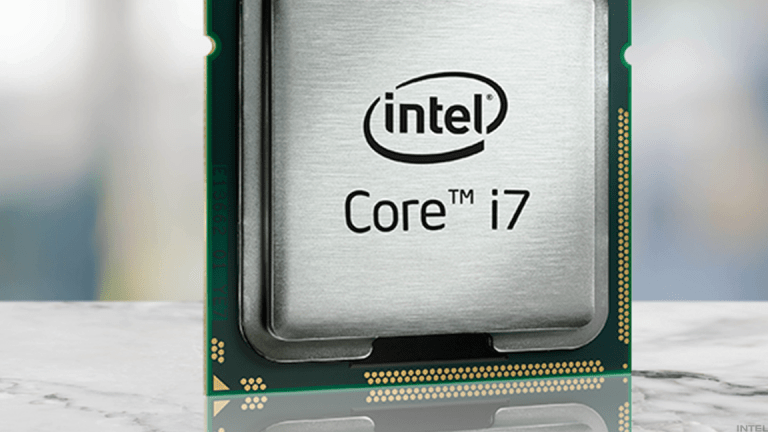 Intel Reports Top- and Bottom-Line Beats, But Stock Falls After-Hours
The chip giant beat analysts' earnings expectations by eight cents per share.
Shares of Intel Corp. (INTC)  were falling Thursday afternoon after-hours following the release of the company's second-quarter earnings results. 
The company reported earnings of $1.04 per share on revenue of $16.96 billion. Analysts polled by FactSet were expecting the company to report earnings of $0.96 per share on revenue of $16.76 billion.
Despite the beat, shares were falling 3.2% to 50.45 after the report was issued. As as Thursday's close, shares were up 9.4% for the year.
According to Intel, the nearly $17 billion in sales during the period is a record for the company. As a result, the company raised its full-year revenue guidance by about $2 billion $69.5 billion, while also raising its non-GAAP EPS guidance by $0.30 to $4.15 per share.
"After five decades in tech, Intel is poised to deliver our third record year in a row. We are uniquely positioned to capitalize on the need to process, store and move data, which has never been more pervasive or more valuable," said Bob Swan, Intel CFO and interim CEO. "Intel is now competing for a $260 billion market opportunity, and our second quarter results show that we're winning. As a result of the continued strength we are seeing across the business, we are raising our full year revenue and earnings outlook."