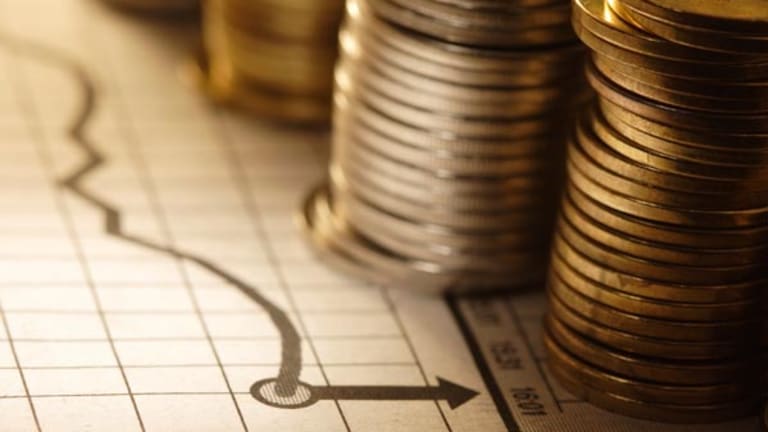 Publish date:
Insurers Ride Out Mortgage Crisis
Life and health carriers have big money in mortgage bonds, but most of it is relatively safe.
Life and health carriers have big money in mortgage bonds, but most of it is relatively safe.
U.S. life and health insurers are some of the biggest players in domestic financial markets, with $2.89 trillion in invested assets as of year-end 2006, and they have significant and growing exposure to the housing market through various kinds of securities backed by residential mortgage loans.
But so far, they appear to be fairly insulated from the rising number of foreclosures and resulting mortgage defaults because their holdings are concentrated in relatively safe financial instruments.
Life and health insurers' assets have grown by an astonishing 97.9% since 1995 and now account for just over one-third of gross domestic private investment. During the past decade or so, they have consistently held around three-quarters of their assets in bonds -- the figure for the end of 2006 was 75.3% of total assets, or $2.18 trillion.
In 2006, mortgage-backed securities -- both pass-through securities and collateralized mortgage obligations -- comprised 16.9% of invested assets.
There are two big risks to holding mortgage-related securities -- credit risk and interest-rate risk. Credit risk, which is the risk that borrowers will miss payments on the underlying loans, has gotten the most attention lately due to the rising rate of foreclosures among some of the weakest borrowers.
Many of these people took out loans with low, initial teaser rates and are having trouble making payments now that the rates have reset at higher levels. When borrowers stop making payments, they deprive investors of interest income; if they default, investors also risk losing some of their principal if they can't recoup the balance of the loan by selling the property.
The latest survey by Realtytrac shows foreclosure filings surged to 147,708 in April, up 62% on the year but down 1% from March. There was one foreclosure filing for every 783 U.S. households last month.
While this paints a grim picture, to date most of the defaults have occurred among subprime borrowers, or borrowers with less-than-stellar credit.
And not all investors in bonds backed by subprime mortgages have been hit equally hard. That's because when borrowers stop making payments on the underlying loans, investors in the lower-rated tranches of these deals take the hit first.
It's important to note that
Ginnie Mae
,
Fannie Mae
undefined
and
Freddie Mac
undefined
all guarantee interest and principal payments on the loans that they securitize.
So the primary risk in holding these securities is that a rapid rise or fall in interest rates will prompt homeowners to refinance and pay off their loans early at a much faster or slower rate. Life and health insurers hold 44.9% of mortgage-related securities issued by these housing agencies. That means rising defaults pose little risk for nearly half of the industry's mortgage portfolio.
What about the other 55.1%? Unfortunately, insurers don't break out the credit quality of their mortgage-backed securities holdings in their financial statements. But we can use the credit quality of their overall bond portfolios as a proxy. Investment-grade bonds (those rated Triple-A, Double-A, Single-A, Triple-B or National Association of Insurance Commissioners' Class 1 and Class 2) make up 93.3% of all bond holdings, reflecting the regulatory standards insurance companies must comply with.
It's reasonable to assume that the same distribution applies to the subset of mortgage-backed securities. That would suggest the nation's mortgage woes pose little threat to the insurance industry's holdings of private-label mortgage bonds either.
Even when it comes to fluctuations in interest rates, insurers tend to play it safe. They typically prefer CMOs to pass-through securities because the former are less vulnerable to a pick up or slow down in prepayment rates, making cash flows more predictable. CMOs are issued by both Ginnie Mae, Freddie Mac and Fannie Mae as well as by nonagency, or private-label, issuers. The table below shows life and health insurers' allocation to pass-through and CMO holdings by issuer.
Of course, some insurers have more exposure to mortgage bonds, relative to their total assets, than others. At the top of the heap is First Berkshire Hathaway Life Insurance, a unit of Warren Buffet's
Berkshire Hathaway
, which has 100% of its invested assets in MBS. However, all of its bond holdings -- and by extension all of its MBS holdings -- are in Class 1 securities. That suggests the insurer is more exposed to interest-rate risk than to bad loans. The company is rated B (Good Financial Strength).
The company with the single largest holding of mortgage bonds in absolute terms is
Metropolitan Life
(MET) - Get MetLife, Inc. (MET) Report
, with $40 billion, or 8.2% of the industry total. Met Life is currently rated a B+ (Good Financial Strength) with total assets of $281 billion, or 5.9% of total assets for the entire industry.
Next is Teachers Insurance & Annuity, with $24 billion in MBS holdings, or 4.93% of the industry total. The company is rated A+ (Excellent Financial Strength) and has total assets of $184 billion, or 2.3% of total assets for the entire industry.
The fact that the largest life and health insurers have the biggest holdings of mortgage-related securities in absolute terms and that these holdings represent a relatively small portion of their total assets also suggests the industry is relatively insulated from further rises in mortgage defaults.
It's also worth noting that the overall credit quality of the bond portfolios of these big MBS investors is quite strong; on average, 93% of their fixed-income portfolios are in investment-grade securities -- the same as the overall industry average.
That doesn't mean the industry is immune from the nation's mortgage crisis, particularly if subprime defaults keep rising or borrowers with better credit run into trouble making payments. In that case, carriers might have to write down the value of some of their holdings of private-label mortgage-backed securities. But life and health insurers have strong balance sheets and have weathered other market cycles.
Melanie Dufour joined TSC Ratings as a life and health insurance analyst in February 2007. She has an actuarial background with a BS degree in Actuarial Mathematics and Finance from Concordia University in Montreal, QC. Melanie has most recently worked as an actuarial analyst with Aequicap Insurance Company in Ft. Lauderdale, FL and prior to that as a senior analyst with Watson Wyatt Worldwide in Montreal, QC.