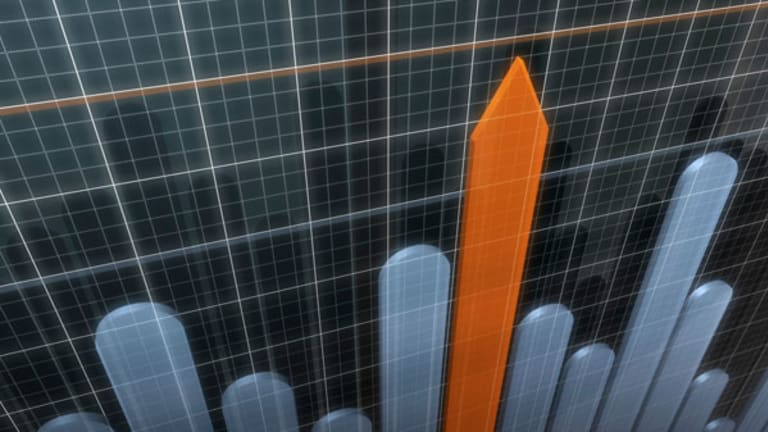 Publish date:
Insurance Stocks Are a 'Glacial' Theme
Super-Storm Sandy illustrated the catastrophic coverage challenges insurers face in the months and years ahead. We can turn crisis into opportunity.
Super-Storm Sandy illustrated the catastrophic coverage challenges insurers face in the months and years ahead. We can turn crisis into opportunity.
NEW YORK (TheStreet) -- The title of this article and the topic is partly influenced by a moving experience I had over the weekend. Perhaps I should call it a "movie" experience but, whatever I call it, the outcome was a desire to write what you're reading.
The movie was a documentary I highly recommend titled "Chasing Ice." You can see
the official movie trailer on YouTube
. It is an unforgettable masterpiece of cinematography and the official "synopsis" follows.
In the spring of 2005, National Geographic photographer James Balog headed to the Arctic on a tricky assignment: to capture images to help tell the story of the Earth's changing climate. Even with a scientific upbringing, Balog had been a skeptic about climate change . . . . But that first trip north opened his eyes to the biggest story in human history and sparked a challenge within him that would put his career and his very well-being at risk . . . .Within months of that first trip to Iceland, the photographer conceived the boldest expedition of his life: The Extreme Ice Survey. With a band of young adventurers in tow, Balog began deploying revolutionary time-lapse cameras across the brutal Arctic to capture a multi-year record of the world's changing glaciers.
I've taken the liberty to condense the synopsis, but you get the drift.
You can do your own investigation about "The Extreme Ice Survey" which is beyond the scope of this article. The takeaway I'm focusing on is that the kind of extreme weather we've been witnessing the past 10 years, including a tremendous wildfires and powerful hurricanes like Katrina and Sandy has the insurance industry's attention.
One opportunistic outcome is that state insurance regulators are coming up with new rules for insurance companies when it comes to setting aside reserves for future claims. Ironically, that may eventually free up billions of dollars for acquisitions, stock buybacks and more dividend increases.
You see, insurance companies need to boost the industry's anemic return-on-equity and return-on-assets. For example,
Reinsurance Group of America
(RGA) - Get Reinsurance Group of America, Incorporated Report
has a paltry trailing-12-month ROA of only 1.98%. Their ROE is a more respectable 9.7%.
Reinsurance Group is in life and health reinsurance business. The company offers reinsurance for mortality, morbidity, lapse, investment-related risks associated with various life and health insurance products, such as term life, credit life, universal life, whole life, group life and health, joint and last survivor insurance, critical illness and disability income, as well as longevity, annuities, and financial reinsurance products. It also develops and markets technology solutions for the insurance industry.
While the world's calamity and mortality rates remain near normal, RGA looks like a decent investment theme. It's 10.10% operating margin (TTM), 26% quarterly year-over-year revenue growth, and $1.81 billion levered free cash flow (TTM) are above average and help sustain their 1.9% dividend yield.
With operating cash flow of $2 billion (TTM) and a year-over-year 7.3% increase in quarterly earnings growth (as of Sept. 30), it's no wonder the dividend represents a payout ratio of only 10%. RGA could double its dividend and still have lots of cash as long as worldwide catastrophes don't increase substantially.
The business of "reinsurance" involves insurance that is purchased by insurance companies to limit the total loss an insurer would experience in case of an oversized disaster like Super-Storm Sandy. In past years reinsurance was not hard to obtain.
In recent years that has changed. Massive earthquakes like the one in Japan, increasingly severe outbreaks of violent weather and floods, and other recent natural disasters have made it difficult for insurers to secure reinsurance.
The result has been that insurers have abandoned certain markets and states, or, the premiums for specific kinds of insurance have risen to all-time highs. Let's look at a chart to see how reinsurance companies like RGA have fared the past five years. The potential upside is plain to see.
data by
With rising quarterly revenue growth and earnings improvements, it's not surprising that analysts' consensus one-year price target for RGA is above $65. With a forward PE of only 7 and a price-to-earnings-to growth ratio (PEG ratio) of only 1.10 RGA looks like a bargain among insurers and reinsurers.
A more famous name in the insurance business is
Chubb
(CB) - Get Chubb Limited Report
which provides property and casualty insurance to businesses and individuals. For the immediate future that should be a profitable business as long as they collect their premiums and invest them wisely.
Chubb has a trailing-12-month ROA of 3.37% and a positive ROE of nearly 12%. Along with a 79% year-over-year quarterly earnings growth and $2.08 billion in levered free cash flow, an investor can appreciate how CB can sustain a 2.2% dividend with a low 24% payout ratio.
As the five-year chart below illustrates, the price-per-share of CB and its rising diluted quarterly EPS have done very well for shareholders and investors.
data by
Chubb took a hit from Sandy to the tune of about $880 million, which is part of the reason the stock has dropped below its 52-week high of $81.80. Like most of the other companies impacted by the October Super-Storm it had the reserves and reinsurance in place to cover the financial blow.
The insurance industry and its business model are lucrative, glacial in size and gushing billions of dollars in free cash flow. It's a business model that Warren Buffett and his famous holding company love. That's why they've invested in the property and casualty business (
GEICO
) and the reinsurance side of the business.
If you have the chance, see the documentary "Chasing Ice". It's a brilliantly photographed and scientifically verifiable movie that suggests one of the big reasons the insurance industry will someday face more challenges and costs than it does today.
For the time being insurance companies will continue to increase their cash reserves. They'll invest a good part of that money into stock buybacks, dividend increases and acquisitions. That will keep it one of the most sought-after sectors by investors.
There are a number of exchange-traded funds that specialize in that sector, giving investors exposure to a basket of many of the top insurance companies. They include the
iShares Dow Jones US Insurance ETF
(IAK) - Get iShares U.S. Insurance ETF Report
and the
Powershares Dynamic Insurance ETF
( PIC).
At the time of publication, the author held no positions in any of the shares mentioned.
Jim Cramer and Stephanie Link actively manage a real money portfolio for his charitable trust- enjoy advance notice of every trade, full access to the portfolio, and deep coverage of the latest economic events and market movements.