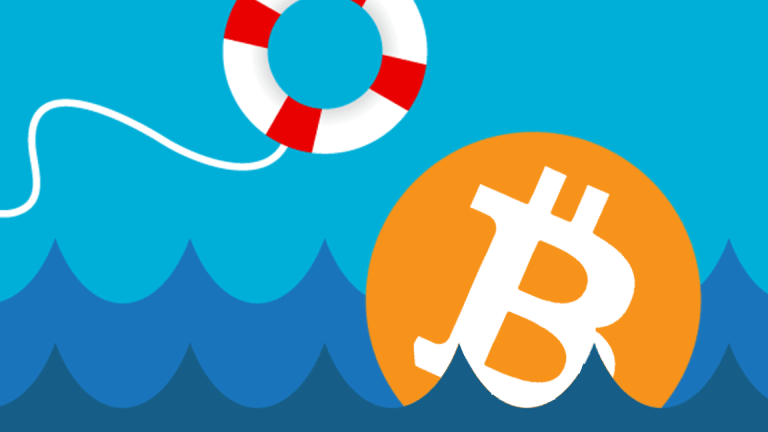 Institutional Investors Will Be the Key to Another Cryptocurrency Rally
Bill Barhydt, the founder of digital wallet platform Abra, says bitcoin could get a boost from big banks if they do more than 'put their toes in the water.'
The market for digital assets lost nearly 50% of its value through the first quarter of 2018, leaving investors, traders and market spectators to wonder if the good times would ever be back.
According to Bill Barhydt, founder and chief executive of cryptocurrency trading platform Abra, it's possible.
Bitcoin, the largest cryptocurrency by market value, rallied to a record high near $20,000 on Dec. 17, 2017. But by the time the first quarter of this year was up, prices had slumped to as low as $6,860, a 65% nosedive.
Barhydt says that the enormous upward price momentum in late-2017 was driven in large part by crypto's key Asian markets. As investors in Seoul and Tokyo got more and more bullish on bitcoin and its underlying blockchain technology, U.S. traders followed suit.
The retail-driven euphoria simmered down, and with that cryptocurrency prices "came back down to earth," Barhydt says. He would know -- his Abra app is geared toward retail investors. It allows both crypto-to-crypto trading and digital wallet services with support for 20 cryptocurrencies and 50 fiat currencies.
But despite the return to more realistic cryptocurrency prices, Barhydt says there's a way they could rally out of today's bearish sentiment: Institutional investors, such as hedge funds, are becoming a key group, Barhydt says.
They're "putting toes in the water," Barhydt notes. "It's going to have an incredible impact on price and liquidity, in a positive way."
For now, there are few white-glove banks that have copped to cryptocurrency interest. Reports surfaced in December that Goldman Sachs Group Inc. (GS) - Get Free Report would open a cryptocurrency trading desk, but outgoing CEO Lloyd Blankfein later refuted the claim. The bank has since issued notes to clients suggesting bitcoin's price will fall back to February lows and that most of the more than 1,500 global crytpocurrencies will fail.
Even if Goldman doesn't operate its own cryptocurrency trading desk, it did invest in something similar. The bank's principal investment strategy group participated in a $50 million funding round in 2015 for Circle Internet Financial, a startup that provides liquidity for cryptocurrencies through one of its business units. Goldman also provides services for clients who trade bitcoin derivatives.
But bitcoin goes beyond Goldman among the Wall Street elite. Other noted investors include George Soros, according to a Bloomberg report citing unnamed sources. Soros is said to have given approval to his $26 billion Soros Fund Management to trade virtual currencies in the last few months after he called cryptocurrencies a bubble in January.
Wellington Management, a $1 trillion Boston-based asset management firm, said in February it upgraded its systems in order to trade bitcoin futures and has been exploring how it might best integrate "cryptoassets" into its portfolios.
And former Wall Street hedge fund manager Mike Novogratz has become one of bitcoin's most outspoken bulls. Novogratz, who once managed Fortress Investment Group and was a partner at Goldman, has said that 20% of his net worth is invested in bitcoin and ethereum. The well-known financier is also said to be starting a merchant bank for cryptocurrencies and blockchain-backed projects.
According to Barhydt, it's a matter of when, not if, for institutional investors. This, then, is just the beginning.
Their involvement could come to pass sooner if regulatory standards continue on their current upward trajectory, Barhydt adds. Regulation could offer institutional cryptocurrency trading more legitimacy, which is important to their clients.
Institutional investors aren't going to wait forever for the go-ahead from regulators.
While Japanese bankers, for example, have waited for regulation to direct their investment in cryptocurrencies, U.S. and European investors operate in a culture more likely to ask for forgiveness than permission, Barhydt said. But regulation domestically could stoke investment interest from compliance-focused banks on Wall Street.
While there's still a significant number of details that need to be ironed out among the Securities and Exchange Commission, the Commodity Futures Trading Commission, the Federal Reserve and Congress, regulation is headed in the right direction.
"It's getting pretty good," Barhydt said. "Whether you like it or not, it's getting better."
Don't miss any crypto news from TheStreet. Catch up here: