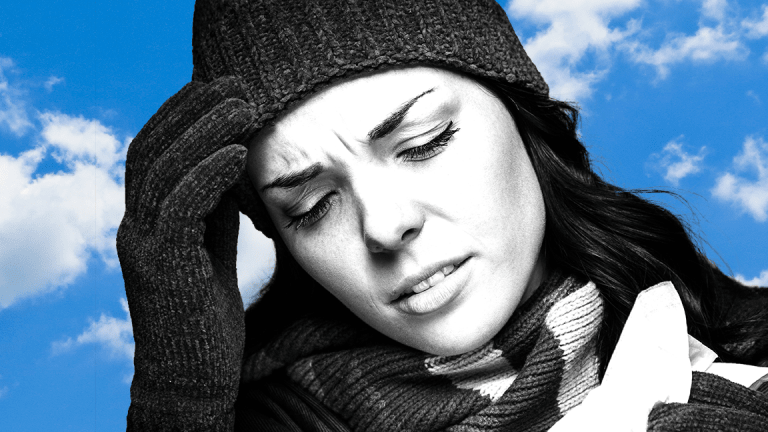 The cashiers at CVS (CVS) - Get CVS Health Corporation Report and Walgreen (WAG) are likely getting good workouts this winter. 
U.S. health officials fear that this flu season could be the worst in two years after instances of influenza-like illnesses increased sharply to 6.3% of patient visits in the second week of the flu season (Jan. 7-13) after flat levels in the first week, according to RBC's Flu Tracker.
New York City, Puerto Rico and 32 states reported high instances of hospitalizations for influenza-like illnesses for the week ended Jan. 13. Nine states reported moderate instances while six states and Washington D.C. reported a low number of instances.
Mortality rates for last year's flu season attributed to pneumonia and influenza were up 8.1% over the previous year. This particularly rough flu season this year comes after two consecutive years of weak activity.
Publicly traded hospital companies could see first-quarter benefits from the influx of sick people, according to RBC Capital.  
"Should the elevated flu levels continue, we would expect to see above-average growth in hospital adjusted admissions in the first quarter of 2018, although we would expect the added flu volume to reduce average acuity levels and average revenue per adjusted admission," RBC analysts said in a report on Monday, Jan. 22.
The Centers for Disease Control estimated that the current outbreak, which began in mid-November, has killed 100 people per week. There were 14,000 new cases reported last week, bringing the total number of people with the flu to more than 74,000.
Doctors recommend that people get the flu shot to help mitigate the chances of catching the flu. The vaccine is about 30% effective, according to doctors. 
The government shutdown that is gripping Washington D.C. could negatively affect surveillance of this year's flu outbreak as thousands of government employees are furloughed, including those at the CDC. 
"CDC will continue minimal support to protect the health and well-being of U.S. citizens here and abroad through a significantly reduced capacity to respond to outbreak investigations, processing of laboratory samples, and maintaining the agency's 24/7 emergency operations center," the Department of Health and Human Services said in its fiscal 2018 ''Contingency Staffing Plan for Operations in the Absence of Enacted Annual Appropriations, according to Forbes.
Individual states will still be able to track the disease, just without the help of the CDC. 
More of What's Trending on TheStreet: