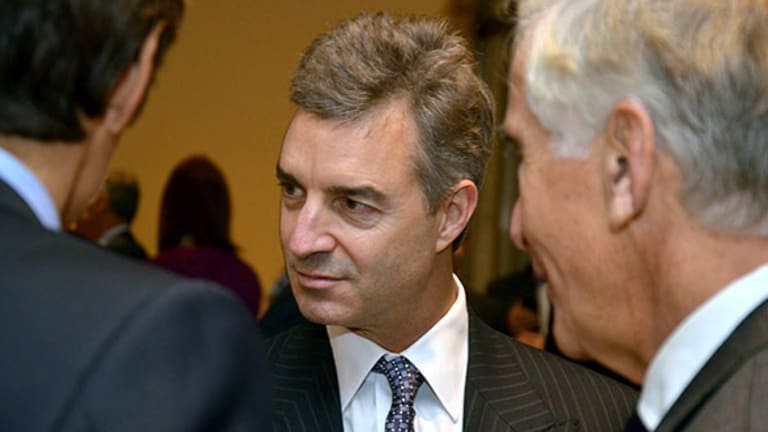 Inspired by Trump, Dan Loeb is Buying Up Bank Stocks
Billionaire hedge fund manager Dan Loeb thinks rate-sensitive financials, a.k.a. bank stocks, are the way to go.
Billionaire hedge fund manager Dan Loeb thinks rate-sensitive financials, a.k.a. bank stocks, are the way to make money.
Loeb's Third Point LLC unveiled new positions in four banks in its most recent Securities and Exchange Commission 13F filing, released in February. The fund picked up investment positions in JPMorgan Chase (JPM) - Get JPMorgan Chase & Co. Report , Bank of America (BAC) - Get Bank of America Corp Report , PrivateBancorp Inc. (PVTB) and Goldman Sachs (GS) - Get Goldman Sachs Group, Inc. Report in the fourth quarter. (13F filings, required quarterly from institutional investors by the SEC, are released with a 45-day delay). It sold off a stake in Citigroup (C) - Get Citigroup Inc. Report .
The 55-year-old Loeb has made a name for himself in crafting sharp letters to investors that explain the fund's positioning and also provide for some entertainment.
In his fourth quarter letter to investors, Loeb outlined some of his thinking behind betting on banks.
While he acknowledged the financials rally has been driven by items like expectations of tax cuts, the potential repeal of the Volcker rule and more relaxed regulations, he said his focus is on a shift in monetary and fiscal policy.
"The pendulum in monetary policy has begun to shift away from the past decade of extraordinary easing just as the pendulum in fiscal policy has begun to shift away from austerity and its limiting factors," he wrote. "The U.S. elections served as a marker for these policy shifts which, in our view, are bullish for rate‐sensitive financials"
On November 8, the day of the election, Third Point's financials portfolio was 4.4% of the fund. By the next month, it was 11.8%.
"This was a calculated top‐down shift and was expressed in stocks where we had a fundamental view," he wrote. "Our conviction has only increased since we first initiated these investments; we have added exposure to each of the names in 2017."
While Loeb, like many Americans, didn't anticipate Trump's win, he took "immediate steps" to reorganize his portfolio around investments he thinks will benefit from it. Apparently, he sees banking as a good Trump bet.
This article was written by a staff member of TheStreet.