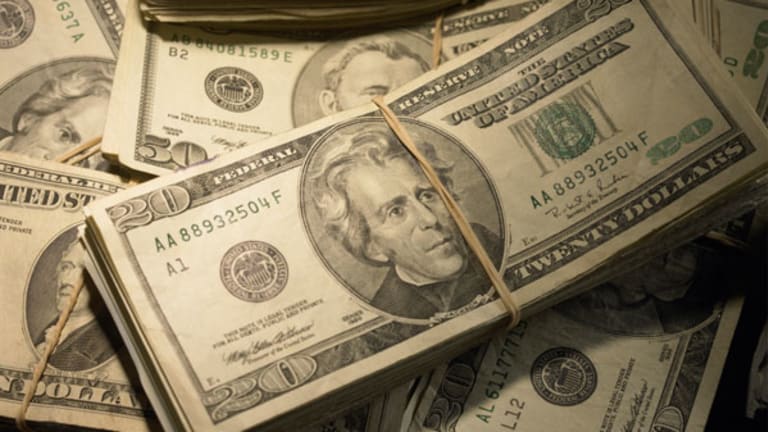 Insider Selling Flags
<I>Real Money's</I> Christopher Versace thinks taking some of the froth out of the market would be a good thing.
As I noted in The Week Ahead, there is likely to be at least a faction of investors that are calling for a pullback in the market. With all the major indices up high-single digits to very-low-double digits on a year-to-date basis, it could be argued that taking some of the froth out of the market would be a good thing.
I concur with that view. There are companies whose valuations are stretched relative to growth prospects in the coming months and it would be wise for investors to lighten up their positions or exit them entirely. I made that call on
Inter Parfums
(IPAR) - Get Free Report
recently and the shares are down 5% since.
Savvy investors are always looking for confirming signs for their investments or their trades and identifying which companies to sell is no different. Fundamental and technical analysis as well as assessing the valuation framework based on peers, history and so on is always essential. One way to confirm all that work is to look at insider activity.
This article originally appeared on March 19, 2013, on RealMoney Pro. To read more content like this + see inside Jim Cramer's $3 Million portfolio for FREE Click Here NOW.
Generally speaking, investors look at insider buying activity as a confirming sign for going long the shares. I do that and I suspect you do that as well.
We can also use the insider selling as a way to gauge share-price prospects. Now, I would not recommend ONLY insider selling as a basis for trimming or exiting, but used as a complimentary tool in the investing quiver it can be helpful.
For example, in 2009 when cotton and gas prices were climbing, retailer J. Crew had a lot of insider selling. Sellers included CEO Mickey Drexler and Tracey Gardner, the company's president of retail & direct. Between the two of them, they sold not thousands of shares, but tens of thousands of shares and pocketed millions. During that time, the shares of J.Crew, which traded under the ticker JCG at the time, fell to the low-$30s from $50. If you were on the wrong side of that trade, it was pretty painful to watch insiders booking huge profits along the way.
That's why I keep a keen eye on which insiders have been selling at what companies. Here are some of the larger insider sales that I've uncovered over the last several weeks:
JC Penney (JCP) - Get Free Report -- Vornado Realty Trust (VNO) - Get Free Report, a 10% owner, and Steven Roth, an officer and director of the company, both sold 10 million shares in early March. Science engineering and consulting firm Exponent (EXPO) - Get Free Report had a wide range of insider selling stock recently, including its CFO and several group vice presidents. Nielsen Holdings (NLSN) - Get Free Report had several insiders and more than a few 10% owners, including Warburg Pincus Thomas H. Lee Investors, selling stock in recent weeks. TRW Automotive Holdings (TRW) also experienced a few 10% owners including Blackstone Holdings disposing of millions of shares. Other companies with 10% owners selling shares over the last few weeks include BankUnited (BKU) - Get Free Report, Charter Communications (CHTR) - Get Free Report and Stewart Enterprises (STEI) , among others.
If you own these shares, I'd go back and doublecheck the fundamentals to make sure they're still worth holding.
At the time of publication the author had no position in any of the stocks mentioned.
This article was written by an independent contributor, separate from TheStreet's regular news coverage.