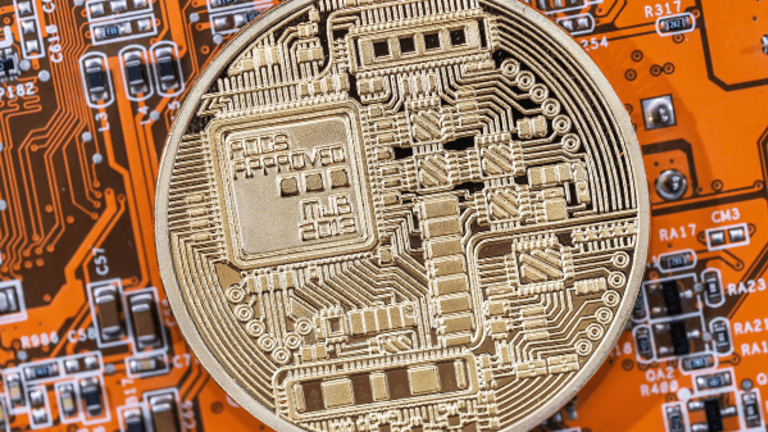 Initial Coin Offering Firms Step Up Cryptocurrency Regulation Post-SEC Crackdown
Regulators on the prowl.
Last month, the Securities and Exchange Commission (SEC) moved in to regulate the "Wild West" world of Initial Coin Offerings (ICOs), and since, there have been more open discussions and considerations regarding cryptocurrency regulation.
In order to comply with regulations, Ethereum-based blockchain startup Minerva says it has hired Keidi Carrington, a former SEC examiner for investment advisors as Minerva's legal advisor.
"ICOs have caught the attention of the SEC," said Kevin McSheehan, founder and CEO of Minerva. "Many ICOs have adopted the strategy of trying to circumvent SEC regulations through any combination of offshore incorporation, legal copy and prohibiting U.S. participation by blocking IP addresses, which many US residents bypass with international VPN connections. We have decided that these strategies are risky and undesirable, and in our estimation, it is only a matter of time before the SEC makes an example out of a poorly conceived ICO." 
McSheehan explains that although Minerva Technologies is based in Luxembourg and that legal advisor Carrington has taken steps to also register the ICO in the U.S. as a Regulation D Rule 506c private placement. He adds the firm will plan to maintain detailed transaction and KYC records which will be made available for the SEC to review if necessary.
"Our aim is to lead by example in this regard," McSheehan added. "We plan to allow accredited U.S. individuals to participate in our ICO, rather than outright ban all U.S. participation. Approved U.S. individuals are required to have either net worths exceeding $1 million or annual revenue exceeding $200,000 over the past two consecutive years." 
Matthew Gertler, a senior analyst and counsel at Digital Asset Research, identifies two key considerations regarding cryptocurrency regulation. The first is jurisdiction, and the second is token characterization. 
"Every jurisdiction is different in not only how they regulate cryptocurrencies but also in how they regulate areas such as securities, commodities and money transmission," Gertler explained. "Although certain jurisdictions, such as Switzerland and the Isle of Man have developed cryptocurrency-friendly regulatory frameworks, many others refer to existing regulations to govern the technology and others have provided no guidance at all."
In the U.S., whether a cryptocurrency is considered a "virtual currency," a commodity, or a security will also depend on the characteristics of the token and this impacts which laws apply.
"Bitcoin is described as a 'peer-to-peer electronic cash system,'" Gertler said. "Most U.S. states regulate the business of sending or receiving money under their money transmission laws, which often includes the transfer of a 'store of value.' The target of these regulations is usually not individuals, but rather the businesses, such as exchanges, that facilitate the transfers." 
Currently, 48 states have money transmission laws and depending on the circumstances, Gertler explains an exchange could need state approval from each.
Are you investing in cryptocurrency? Don't miss TheStreet's coverage:
Why Bitcoin Cash Prices Are Likely to Dive Again
Bitcoin to Take Over Civilization
How Cryptocurrency Mining Works Explains Why AMD and Nvidia's Sales to Miners Might Soon Fall
Bitcoin Skyrockets to Record $3,525 as a Buying Binge Is Unleashed
Meanwhile, whether a cryptocurrency is to be considered a security under U.S. law usually comes down to whether the cryptocurrency passes a test called the Howey Test. Under this test, a transaction qualifies as a security or an "investment contract" if it involves: (1) an investment of money, (2) in a common enterprise, and (3) the buyer expects to profit predominantly from the efforts of others. If an ICO is characterized as a security, the issuer may need to make certain disclosures to the SEC. If an ICO is not characterized as a security, U.S. Commodities Law may apply. Whether a token is characterized as a security or a commodity also impacts the project's potential tax liability.
U.S. securities laws impact not only the issuers, but also the exchanges that allow the trade of "security" tokens. Under these laws, an exchange needs to register as a national securities exchange or otherwise be exempted from such registration if it (1) brings together orders for securities from multiple buyers and sellers and (2) uses established, non-discretionary methods to match buyers and sellers. Recently, the SEC issued its Report of Investigation, finding that a token, the DAO, is a security under U.S. law. The report put exchanges on notice that they might be liable under U.S. securities laws if they facilitate the trade of security tokens without being registered. Shortly after the report, Bitfinex, one of the largest cryptocurrency exchanges by volume, announced that it would be discontinuing certain services to U.S. customers. For a more detailed analysis on the subject, please see here.
An interesting recent development is the rise of "decentralized exchange" cryptocurrencies. In decentralized exchanges, a blockchain matches buy and sell orders without any third-party intermediary. It is unclear how regulators will police or enforce their regulations with regards to decentralized exchanges since there is no entity or person to target in an investigation. This is because decentralized exchanges only exist as computer code run on thousands of computers around the world, similar to how the Internet is a network that connects computers around the world. Unlike a website that is stored on a server at some location, the Internet and decentralized exchanges do not appear to have a single point of failure that can bring them down.
More of What's Trending on TheStreet:
The 30 Nastiest Storms in Recent U.S. History Have Caused Mind-Blowing Damage