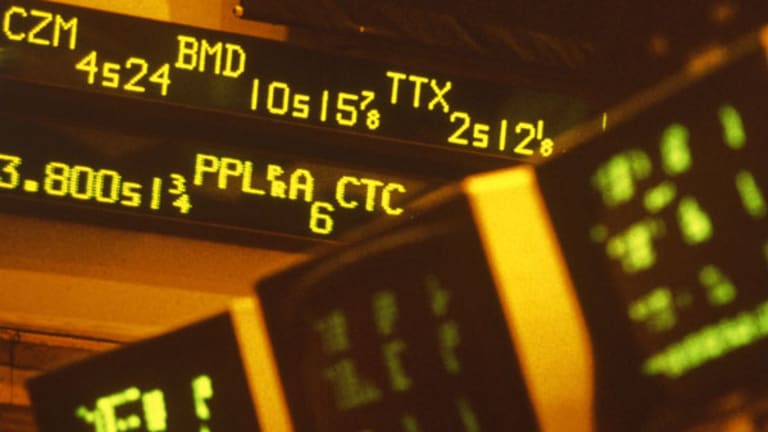 NEW YORK (TheStreet) -- German semiconductor maker Infineon (IFNNY) agreed to buy U.S. chip marker International Rectifier (IRF) for $40 per share, the companies just announced.
WHAT'S NEW: International Rectifier will be acquired by Infineon for $40 per share in cash, or $3B. Infineon said that the deal would create "a highly complementary and innovative semiconductor product portfolio, distribution strength and a stronger regional presence." It will also "complement Infineon's expertise in power semiconductors and add system know-how in power conversion, while expanding its expertise in compound semiconductors and driving greater economies of scale in production," the German company stated.
WHAT'S NOTABLE: Before Infineon and International Rectifier announced the deal, Bloomberg reported that Infineon was nearing a deal to acquire a semiconductor company for $2B, but did not name the takeover target. The news service identified Power Integrations (POWI), Fairchild Semiconductor (FCS) and Semtech (SMTC) as takeover targets in the semiconductor space that have market capitalizations under $2B. The shares of all three companies, along with those of semiconductor company Spansion (CODE), rose following Bloomberg's report. Those four stocks gave back some of their gains after International Rectifier's shares were halted for news shortly before 12 PM ET.
PRICE ACTION: In early afternoon trading, International Rectifier jumped 47% to $39, while Infineon gave back 3% to $11.20. Power Integrations climbed 4% to $60, Fairchild Semiconductor advanced 6% to $17, Semtech climbed 4% to $24, and Spansion gained 3% to $19.80.
Reporting done by Larry Ramer.
The Fly
provides comprehensive coverage of stock news and Street research and delivers it in real-time. The Fly breaks market-moving news and explains sudden stock movements in a rapid-fire, short-form story format. Follow @theflynews on Twitter. For a free trial, click