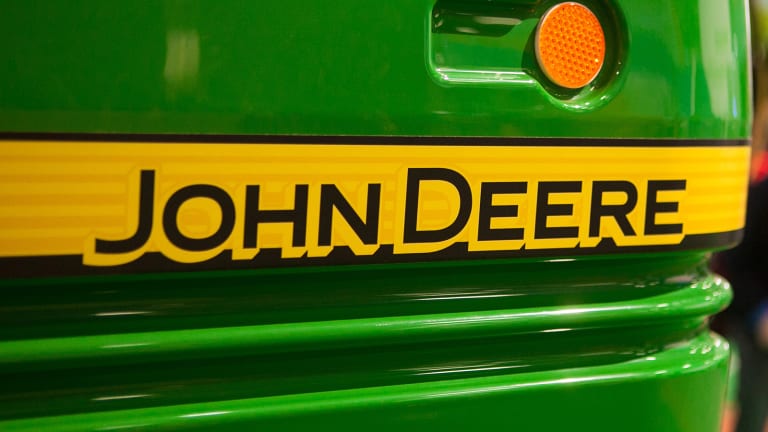 One Industrial Stock That Hasn't Soared in Trump's First Year Is a Major Buy
Industrial stocks have enjoyed a banner first year under Trump. Here is why investors have bought these top names.
It is a point of pride among those of us who follow industrial stocks that the companies we value are actually, well, valuable. I had an old colleague from DLJ in the 1990s say "I follow anything with assets" and that's the gist of analyzing companies that manufacture. I'm not saying Facebook (FB) - Get Report , Amazon (AMZN) - Get Report , etc. don't have balance sheets; Facebook has built up a massive array of flash-based servers, and Amazon's warehouse network and Amazon Web Services hosting businesses are both quite impressive. But those companies still don't make anything.
Companies that do make things are always susceptible to economic cyclicality, and the key to generating returns on these stocks is to buy them when they are trading at discounts to historical levels based on "mid-cycle" earnings, i.e. the amount the company can earn in a period of normal economic growth. So you buy them when things look bleak and sell them when things look rosy.
We are one year removed from Trump's inauguration, and the bleak forecast in the event of a Trump victory had hit industrial stocks, including the four I focus on here: Caterpillar (CAT) - Get Report , Cummins (CMI) - Get Report , Deere (DE) - Get Report , and Navistar (NAV) - Get Report .
Well, Trump won, the world did not end and the United States has not engaged in "massive trade wars" with China, Japan, Lesotho or any other country. Also, the U.S. scored a major overhaul to its tax system that should unleash bumper profits in coming years for companies. 
Hence, it's no surprise that some big-name industrial stocks have won big-time during Trump's first year.
S&P 500 +24%
Caterpillar +80%
Cummins +33%
Deere +59%
Navistar +60%
So, the old head in me wants to see "whoa, stay away." Caterpillar is currently trading at 20 times forward earnings estimates? To initiate a Caterpillar position I would have to pay a premium to the market for a company whose earnings are much, much, much more volatile over the course of an economic cycle than sectors such as IT, media/entertainment, and (most) financials? I can't do it.
The closest to a "buy" in that industrial Gang of Four would be Cummins. The stock is trading at a reasonable 16.1 times forward P/E multiple. Also, recent strength in orders for heavy trucks indicate that that consensus estimate could be conservative.
So Cummins has been the laggard in that group with "only" a 33% gain over the past year, and, in my opinion, it represents the best value for the next 12 months.
When dealing with industrials at cycle-peak valuations, it is important to remember that there will be a time in the not-too-distant future when earnings estimates are lowered, not raised. In these stocks, capital preservation can be as important as capital gains, and when the pendulum swings too much toward the former, it is time to take profits.
TheStreet's feature series "Inside Trump's First Year" looks at the biggest stories in business over the last year fueled by one of the most unpredictable presidents in history. Most importantly, TheStreet offers a glimpse into what could happen in 2018 on a range of issues -- and stocks -- in what will probably be an equally chaotic second year for Trump. Read more by tapping the photo below.
At the time of publication, Collins had no positions in any securities mentioned.