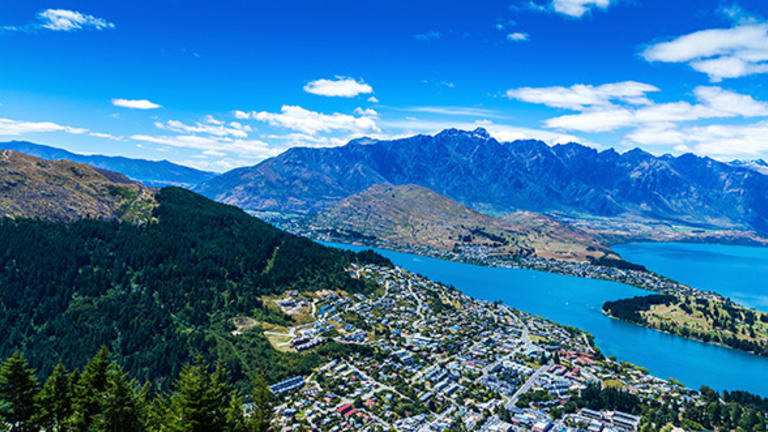 Impact Investing Works Best When It Works Small
A critical mass of companies demonstrate ethically responsible and sustainable environmental, social or governance practices (ESG). Yet those investing practices don't begin with a gulp, but rather a tipple.
It seems anecdotally true, at least, that the economic, social and political values of a particular generation are born out in that generation's investing habits. When we talk about wealth transfer from longtime investors to the nearly 80 million Americans who qualify as Millennials, skirting the issue of values driven investing (or impact investing, or whatever label you want to use) is impossible. It's real, and what's behind it is a critical mass of companies that demonstrate ethically responsible and sustainable environmental, social or governance practices (ESG). To wit, the growth of targeted ESG-themed funds, according to the Forum for Sustainable and Responsible Investment (USSIF), has been impressive—doubling from $3.74 trillion in assets in January 2012 to 6.57 trillion two years later.
New insights from Stax DevCorp, an incubator for socially driven start ups, points to a values-driven investing movement that's not just a Millennial thing, either. Boomers, on the other end of the wealth transfer, are starting to share those values, says Stax CEO Rafi Musher.
"There are a lot of CEOs that are philanthropic and you have people who say 'O.K., I'm doing well, I have enough money, and I've made it—and I want to have an impact,'" he says. "Look at the billionaire's pledge, for instance." 
"At the end of the day, any investor wants to see results, because results bring returns and more investors, and we can do that in impact investing that seeks a blend of social and financial interests," Musher added. "We see investors now who say, 'It's great that I'm in six different funds, but I want a story to tell my family about how I made a difference.'"
A few Stax start-ups that have drawn investors, as well as drawn together social and financial returns in a few different sectors. Benestream offers a screening service called Medicaid Migration, which accurately captures Medicaid-eligible employees for human resources departments in companies and unions. CrediFi is an information service that offers real-time analytics on financial, property, tenant, and market data to optimize commercial real estate financing.
Edco, another Stax initative, is a free digital platform that helps K-12 teachers, administrators, students and parents raise money and create access points to resources for clubs, classes and projects. The platform helps them identify fundraising sources, approach those sources, track progress and earn prizes (such as matching grants) for demonstrating acumen and success.
Edco CEO Avi Daman (a former member of his high school math team), says that since the company was founded in October 2014, it has facilitated more than $230,000 in fundraising—and it's on track to cross the $500,000 line soon.
Recently Daman saw a school team get funded travel to a national robotics championship.
"STEM is lauded and praised, of course, but it also has to be supported—and that's what we're trying to do," says Daman, noting that travel for reasons ranging from student government activities to chess tournaments accounts for a sizable portion fundraising using Edco's platform.

"Four of our top ten programs that raised funds in the last year were Title I schools, and we're going down a road now with the equitable nature of funding where we can help raise the tide for everyone," he says.
Title I or not, the need for K-12 funding is a much larger conversation about a landscape that remains uneven. Since local property taxes determine how well or poorly a school district is funded, the relationship between wealth and resources often acutely determines efficacy and impact. Some states have formulas to balance out inequities, but on par, there is a need in many individual schools to close the gaps that plague everything from basic classroom art supplies to after-school activities.
"For me, impact investing is the ability to put your money to work in a way that has a net positive impact," says Daman, who believes that impact investing plays out most effectively at the micro-scale. "At the core of the investment is driving toward a specific goal. By funding programs that are localized—a student government activity or a chess club—we can make a difference."
Musher agrees. Identifying problems on the micro-scale leads to solutions that can be measurably and demonstrably clear.