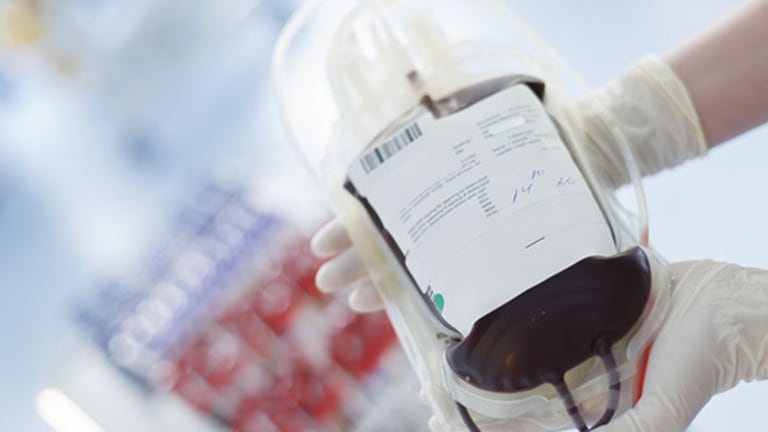 Immunotherapies Will Grow in 2016; Fighting Inflammation Is Key -- CytoSorbents CEO
Immunotherapy was one of the hottest -- and most crowded -- areas within biotech in 2015. And 2016 looks promising.
Immunotherapy was one of the hottest -- and most crowded -- areas within biotech in 2015. Dr. Phillip Chan, CEO of CytoSorbents (CTSO) - Get CytoSorbents Corporation Report , said his company's blood purification device CytoSorb will help it rise above the noise in the coming year.
"People liken it to a Brita filter for your blood," said Chan.  
CytoSorbents' CytoSorb blood purification technology is designed to control severe, deadly inflammation with the goal of preventing or treating multiple organ failure. CytoSorbents' technology is based on biocompatible, highly porous polymer beads that can actively remove toxic substances from blood and other bodily fluids by pore capture and surface adsorption. 
Chan said the company is developing other products based upon this unique blood purification technology, including ContrastSorb, DrugSorb and HemoDefend.
The company's stock has dropped 35% so far this year.
CytoSorb is approved in the European Union and in Asia, but is still in trials in the U.S. It is also being used during and after cardiac surgery to remove inflammatory mediators, such as cytokines and free hemoglobin, which can lead to post-operative complications. CytoSorb has been used safely in more than 8,000 human treatments to date, according to Chan.
CytoSorb is on a run rate of about $4 million in sales as of the end of the third quarter, according to Chan. The company sells it directly to physicians and clinics, as well as through distributors and partners like dialysis provider Fresenius Medical Care (FMS) - Get Fresenius Medical Care AG & Co. KGaA Sponsored ADR Report .
CytoSorbents has approximately $9 million in cash and no debt. Chan said the company is actively looking to get the word out about what he called a "massive market."
"There's 27 million people a year, for example, who develop sepsis, which is the overzealous immune response to an infection, and in the United States alone it's about a million people," said Chan. "And currently, without effective therapies, the mortality rate is approximately one in every three."