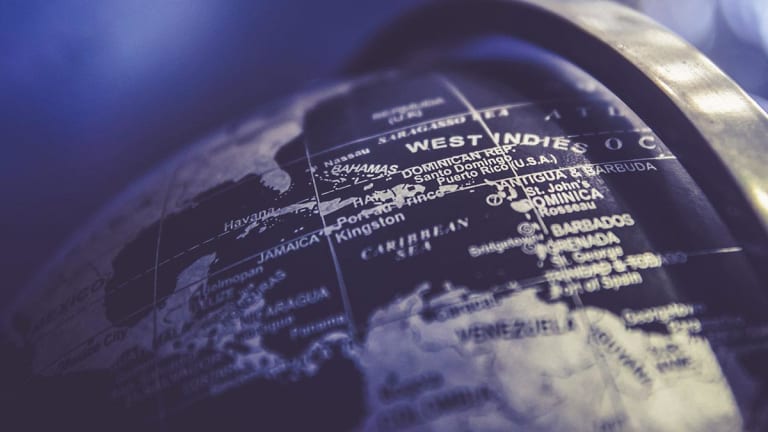 IMF Predicts Slowing Growth and Tough Recovery for World Economies
The world's economies are expected to grow at 3.3% in 2019 after 4% peak in 2017.
The world's economies are expected to grow at 3.3% in 2019 after 4% peak in 2017.
Markets got some bad news from the International Monetary Fund's World Economic Outlook report on Tuesday: It predicts continued slowing global economic growth in the first half of the year. 
Global growth, which peaked at nearly 4% in 2017 before slowing to 3.6% in 2018, is expected to decline further, to 3.3% in 2019.
U.S. economic growth will likely slow in 2019 and 2020 as the fiscal stimulus winds down. The IMF expects U.S. growth to slow to 2.3% from 2.9% last year. 
Last year, the organization predicted global economic growth of 3.9% in 2018 and 2019. A year later, thanks to U.S.-China trade tensions, macroeconomic stress in Argentina and Turkey, disruptions to the auto sector in Germany and tighter credit policies in China, the IMF now sees a decline in growth for 70% of the global economy in 2019. 
"Although a 3.3 percent global expansion is still reasonable, the outlook for many countries is very challenging, with considerable uncertainties in the short term, especially as advanced economy growth rates converge toward their modest long-term potential," IMF Economic Counsellor Gita Gopinath wrote in the report. 
This is the third report out of four that has predicted slowing growth. 
Financial tightening alongside the normalization of monetary policy by central banks all over the world have all contributed to a significantly weakened global expansion in 2019. Weakness is expected through the first half of 2019.