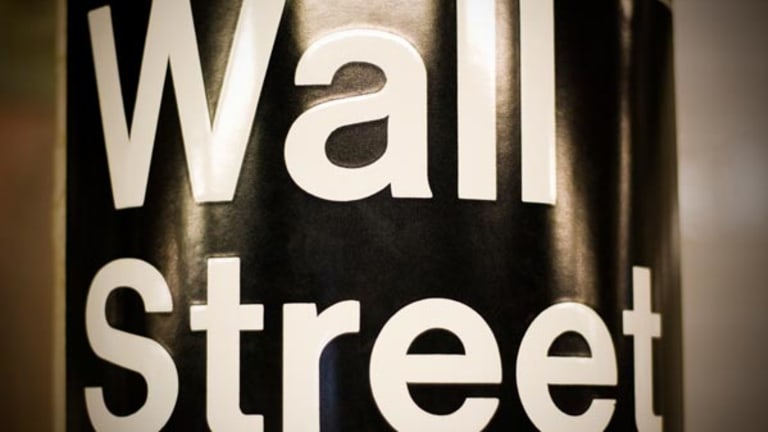 IMAX's Feature Presentation: Under the Radar
IMAX is on a tear, heralding the latest in movie technology while sounding a death knell for companies including Kodak.
TORONTO (TheStreet) -- Most successful movies of the past few years have one thing in common.
In addition to traditional movie-theater showings, the biggest films also have been screened in
IMAX
(IMAX) - Get Free Report
theaters. IMAX's massive screens are becoming increasingly common and, with the introduction of 3-D technology, increasingly impressive. The company behind this hot theater chain, based in Toronto and not Los Angeles or New York, doesn't look impressive from a financial standpoint, but with the shift toward 3-D getting closer, the future looks bright for IMAX.
The IMAX format has been around for years -- the first IMAX film was shown in the 1970s -- but the recent explosion of IMAX theaters has pushed the option to the forefront for moviegoers. The 70-foot screens and dynamic sound systems make the experience unlike that of a traditional theater. Blockbusters such as 20th Century Fox's (a division of
News Corp.
(NWS) - Get Free Report
) mega-hit "Avatar" are the best candidates for the medium's immersive experience. The IMAX option has helped kick movie companies' earnings into overdrive.
The explosion of IMAX theaters can be viewed as a death knell for traditional film cameras. Companies such as
Eastman Kodak
( EK), which supply the film, have been slow to adapt to changes as the industry shifts toward digital media. Currently, IMAX cameras use Kodak film. However, the company is set to introduce a digital 3-D IMAX camera this year, helping to lower production costs and make filming in IMAX more efficient. That also will lead to a big loss for Kodak, which is being boxed out of the industry with the latest high-tech options in filmmaking.
Kodak largely missed the boat on the digital revolution through a stodgy business plan that was reluctant to innovate. Now as movie-house projectors are swapped out for digital projectors and traditional film cameras are converted to digital ones, the company will find it difficult to grow in a fiercely competitive market.
That's not the case for IMAX. The company's theaters are equipped with state-of-the-art sound and visual systems whose sole focus is maximizing customers' experience. IMAX has struggled to produce profits, but that's changed, and the fourth quarter may be the most profitable yet with the inclusion of "Avatar" box-office receipts.
IMAX's stock price speaks for the company. It has jumped 156% in the past year. Kodak is up 45%.
Debt of about $120 million and a small equity position that was negative until the most recent quarter are concerns, but the company's cash balance of $98 million and the strong performance in recent periods help to mitigate dangers.
IMAX has deals with
Walt Disney
(DIS) - Get Free Report
, Fox, Warner Bros. (a division of
Time Warner
(TWX)
),
Sony
undefined
, Paramount (a unit of
Viacom
(VIA) - Get Free Report
) and
DreamWorks
(DWA)
. In other words, it has access to a steady stream of high-quality titles. Now that televisions are soon to be 3-D compatible, it's hard to imagine an environment in which 3-D movie screenings aren't the norm in a few years, benefiting IMAX more than most.
Innovation is key for growth, and innovation isn't in short supply at IMAX. While the stock may still carry a fair amount of risk, consider IMAX as a speculative bet on the future of entertainment.
-- Reported by David MacDougall in Boston.
Prior to joining TheStreet.com Ratings, David MacDougall was an analyst at Cambridge Associates, an investment consulting firm, where he worked with private equity and venture capital funds. He graduated cum laude from Northeastern University with a bachelor's degree in finance and is a Level III CFA candidate.