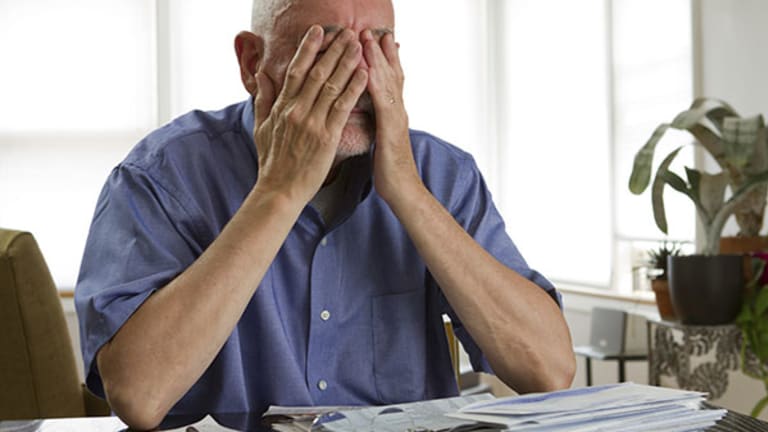 Ignorance Isn't Bliss, As New Study Slams Americans On Lack Of Retirement Savings Knowledge
Across generations, U.S. workers just aren't cutting it on retirement savings - and indifference, or even ignorance, is a big part of the problem.
A new study out from Newark, N.J.-based Prudential Investments offers some tough love for U.S. retirement savers, many of whom are severely lacking in the financial acumen needed to save for a comfortable retirement.
As a result, Americans are getting "lost along the way" to retirement, with only 50% of pre-retirees saying they have a "strong retirement" plan in place.
That's a major barrier to a decent life after work, says Tony Fiore, national sales manager, retirement investment solutions at Prudential Investments, and it's an "across the board" demographic issue that's "caused by a lack of financial knowledge that persists across generations," he says.
"We have a tendency to look at each successive generation finding it harder to save and to draw conclusions about that generation," notes Fiore. "The study results were eye-opening because they show that each generation is facing this challenge."
Fiore lists some alarming highlights from the study:
- Just 54% of pre-retiree survey respondents say they have a retirement nest egg of $150,000 or more on hand.
- Only 42% are aware of how assets were allocated within their retirement portfolios.
- Only 43% were "unsure about which types of products they had invested in," according to the study.
Some retirement experts say that career professionals have their priorities - and their life time-tables - screwed up, and that's negatively impacting their long-term savings.
"Individuals don't have a sense of urgency as the short-term, at the cost of the long-term, always gets our attention," explains Steve Martin, founder of Oasis Wealth Planning Advisors, LLC in Nashville.
Martin says the investment industry is "certainly partly to blame" for not preparing individuals for retirement. "Too often, a large segment of investment professionals have focused on selling products rather than acting as consultants," he says. "As a result, the relationship with the client or customer is often transactional. With this sales-first and move-on mentality, it is nearly impossible for the customer to have a good sense of where they stand on retirement and what they need to do to reach their retirement goals."
"We need fewer investment professionals and more true financial planning professionals that act as consultants rather than salespersons," he adds.
Others say that Prudential is on to something and that the blame should lie primarily with U.S. workers indifferent to retirement savings, even if it's at their own expense.
"The American worker has never really gotten it, so let's not beat around the bush anymore, and let's stop making excuses for everyone," says Charles Scott, founder of Pelleton Capital Management, in Scottsdale, Ariz.
Scott says that, back in the day, company pensions only worked for Americans, because they never had to make any decisions. "Today, most workers aren't really sure what to do, so they do nothing about retirement," he says. "Schools don't teach it, so you now have to take responsibility for yourself and who wants to be responsible?"
Madison Avenue has won the war on what people do with their money, Scott adds. "Spend it now to satisfy the need for instant gratification and then you don't have to think about the future and be accountable," he says. "We're the wealthiest country in the history of the world, and our populace is financially illiterate."
How to turn the tide? One creative idea for getting stalled retirement savers off the sidelines and into the race, is to "visualize" older age and retirement.
"The majority of Americans struggle with a sense of urgency in saving for retirement, because the need is not immediate or foreseeable," offers Scott Hanson, co-founder of Hanson McClain Advisors, a California-based financial advising firm, headquartered in Sacramento. "We just can't picture ourselves growing old and being in need of the money until it's too late."
Hanson says that Americans work so hard at trying to stay young that the notion of growing old is foreign and because of that, consumers' immediate needs, i.e. a new roof, car, etc., get priority over critical future retirement needs.
"We recently booked Hal Hershfield, assistant professor of marketing at UCLA's Anderson School of Management, on our radio show to talk about his 'visualization' research," Hanson adds. "His research shows that when we know what we look like in old age, we are more willing to save money for retirement."
Maybe some face-time foreshadowing really can convince U.S. workers to address their retirement savings. It can't hurt - most everything else Wall Street has tried isn't working.