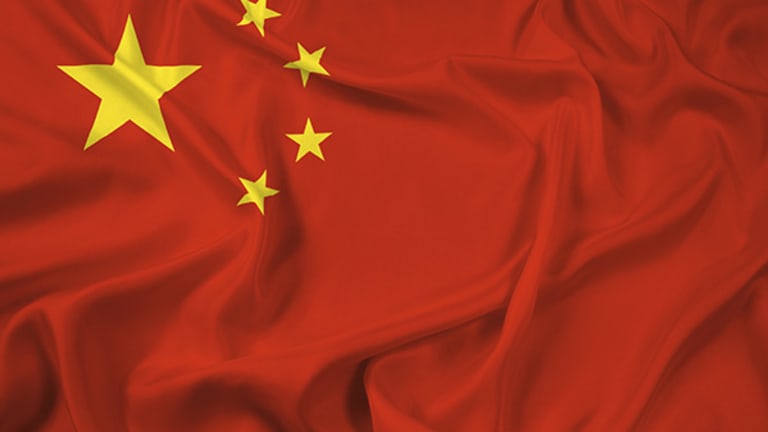 If You Are Long Oil Companies, You Have to Be Bullish on China
Growing demand there is a bigger factor than a natural disaster here.
As someone who deals frequently with energy companies, it is difficult to disengage from the images of and the human toll from Hurricane Harvey. As a fictional character once said, though, "money never sleeps" and the markets are trying to price in the dislocations to U.S. refinery capacity caused by Harvey. In the near term, gasoline prices are getting most of the attention as the front-month NYMEX RBOB gasoline contract powers through $2.20, up 20% in the past two trading days. 
From a policy standpoint, one has to wonder why the U.S. hasn't built a major refinery since the Marathon unit came online in Garyville, La., in 1977 and why American refinery capacity is built to face the seas (and accept imports) when horizontal drilling powered by hydraulic fracturing has demonstrated that this country has abundant hydrocarbons onshore. To have any sort of bullish stance on crude for the intermediate term, it is important to focus on the potential from countries where such structural deficiencies do not exist. In short: If you are long oil companies, you have to be bullish on China. 
The first look probably should be at Chinese data, rather than that of the U.S., but traders are slow to change their habits. Also, Chinese data are released monthly, while U.S. oil traders have a Pavlovian response to weekly numbers from the Energy Information Administration (EIA) and the American Petroleum Institute. 
According to Reuters, Chinese oil imports for July were around 34.66 million tonnes or roughly 8.16 million barrels per day. For the first seven months of the year, China imported 13.6% more crude oil at 247 million tonnes, the data showed. So things are still humming along in the Middle Kingdom, but the monthly increases do not necessarily tell the entire story. 
China's National Petroleum Corp. projects China's domestic fuel demand to grow by 3.4% this year to a record of almost 12 million barrels per day. In contrast, the EIA projects U.S. demand for refined products to grow to a record of 19.97 million barrels per day. So the U.S. is using nearly 20 million barrels per day, or 2.6 gallons of gasoline per day per person, while China is using 0.365 gallons per person per day, based on the latest population estimates from the U.S. Census Bureau. So the average Chinese citizen consumes one-seventh as much gas as the average U.S. citizen, and as that gap inevitably narrows, it is reasonable to question the sources of the incremental fuel needed to meet rising demand. 
Local Chinese media have trumpeted the increase in imports from the U.S., but at about 180,000 barrels per day, they still represent a minuscule portion of Chinese demand and a small fraction of what comes from the Arabian Gulf. Per China Daily:
"Crude oil exports from U.S. to China surged to 759,000 metric tons in May, and its market share as a percentage of China's total oil imports rose to 2% from 0.1% a year ago, while that of the Middle East fell to 41.6% from 46.7%." 
"Surging" to 2% market share really is not much of a jump. That's the rub when buying U.S. energy stocks. You might be buying shares in companies that sell 100% of current production to pipelines that never leave Texas. But the underlying pricing of the commodity and thus those companies' core profitability is based on demand from consumers who are 7,500 miles away. That demand is real and growing, and ultimately is a more important factor in the supply/demand balance for hydrocarbons than a terrible natural disaster here at home. 
More of What's Trending on TheStreet:
At the time of publication, Collins had no positions in the stocks mentioned.