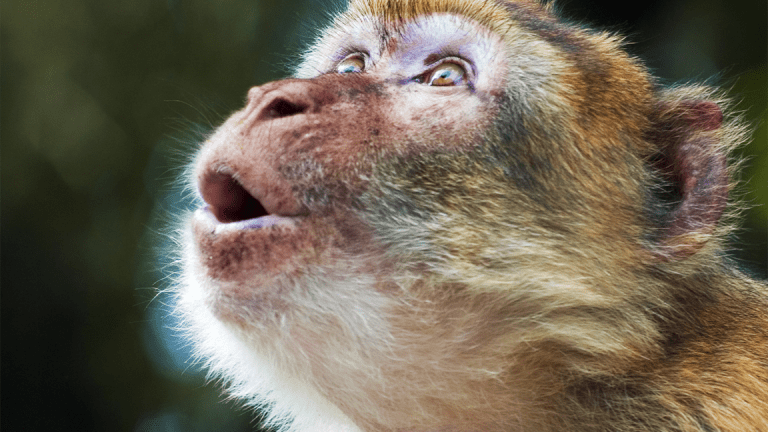 The bears have a case. 
With minimal economic data set to be released this week and tariff tensions high, a rally in the markets could prove difficult. An inflationary May employment report, and the subsequent implications for Fed policy, is unlikely to assist in bolstering sentiment following mixed action last week. 
Dow Jones Industrial Average I:DJI futures popped 34 points on Monday as of 3:23 a.m. EST., Nasdaq Composite I:IXIC futures rose 28 points, and S&P 500 Index undefined futures gained slightly.  
Here are several events TheStreet is watching in the coming week.
Keep an Eye on Defense Stocks
Boeing's (BA) - Get Boeing Company Report CEO told TheStreet (watch below) the company has looked at the defense budget and is optimistic on spending. 
"We are seeing some re-strengthening of the defense business, the fiscal year 2018 and 2019 defense budget we have seen is very encouraging -- but we are still eager to see a long-term budget defense solution that is not sequestered, I think that is important for the country and our Armed Forces," Boeing CEO Dennis Muilenburg told TheStreet. "We are seeing strong support for our programs, our fighter lines for example like the F-18 Super Hornet."
Tesla Shareholder Meeting in Focus
Amid pressure from CtW Investment Group, Tesla (TSLA) - Get Tesla Inc Report shareholders will vote Tuesday on whether to boot Elon Musk as chairman and wave goodbye to three directors. Working against Musk is a struggling stock price, ongoing Model 3 production woes and a month's long tweet-storm that has called into question Musk's ability to lead.
Here's how Musk responded to Boeing CEO's claims it will reach Mars first ahead of SpaceX.
Apple Stages Worldwide Developers Conference
Starting on Monday, Action Alerts PLUS holding Apple Inc. (AAPL) - Get Apple Inc. (AAPL) Report will begin its highly anticipated Worldwide Developers Conference (WWDC). The keynote is scheduled for 1:00 p.m. ET on Monday afternoon, but speculators haven't landed on many concrete ideas as to what Apple may release at its big event.
Here is what TheStreet expects to be revealed.
At WWDC last year, most market watchers knew Apple would release a smart speaker and upgrade some of its computers. There are fewer specifics heading into this year's WWDC, but some ideas include incremental-type enhancements to existing technologies and cheaper iterations of some hardware.
TheStreet's tech reporter Annie Gaus will on the ground at the event. Don't forget to follow her on Twitter @AnnieGaus for all the updates, from CEO Tim Cook's presentation to brand new items hitting the market.
Midterm Elections Move Ahead With 8 Primaries
Contentious midterm elections face another key moment on Tuesday when primaries take place in eight states across the U.S. - California, Alabama, Iowa, Mississippi, Montana, New Jersey, New Mexico and South Dakota.
The marquee primary Tuesday is in California, where voters will cast their initial ballots for governor, senator and three districts. The race will be a "jungle" primary, or a blanket, nonpartisan primary. Instead of Democrats choosing a candidate and Republicans choosing a candidate, all candidates from all parties are grouped together and the top two head to the general election in November.
On the Calendar...
Monday, June 4, picks up at 10:00 a.m. ET with durable goods orders from April, which FactSet economists expect to shrink 1.7% from the previous month. April durable goods orders excluding transportation are also expected Monday morning, with economists forecasting growth of 0.9% month-over-month, slightly lower than 0.92% in March. Economist also expect domestic auto sales for May at 8:00 p.m. Analysts are looking for 4 million, in line with the previous month.
Tuesday, June 5, will bring at 10:00 a.m. ET non-manufacturing ISM statistics for May, expected to hit 57.5, up from 56.8 a month earlier.
Wednesday, June 6, includes the U.S. trade balance at 8:30 a.m. ET. Economists expect the balance to be negative $49 billion for April, in line with the previous month.
How to Play Today's Risky Markets. Click here and register for free to watch what top experts from Bank of America, Fisher Investments, Invesco and Wells Fargo say smart investors should do now.
Thursday, June 7, will bring at 3:00 p.m. ET consumer credit for April. Economists expect a reading of $14.5 billion for the month, up from $11.6 billion a month earlier.
Friday, June 8, includes wholesale inventories for April at 10:00 a.m. ET. FactSet analysts predict an increase of 0.05% from the previous month, a small increase from the flat inventory level the month before.
One Last Thing
TheStreet has you covered when it comes to June market plays. Stephen "Sarge" Guilfoyle rounded up the best stocks for you to own in June right here. It's a can't miss.
Also this week, TheStreet sister publication The Deal, along with founder and Action Alerts PLUS Portfolio Manager Jim Cramer, will be hosting a top-of-the-line corporate governance conference on June 7. It's an exclusive gathering of corporate decision makers and their key advisors to discuss the best strategies to meet and master the latest and most critical challenges in managing their companies to maximize shareholder value. Oh, and the speaker list includes activist investors Paul Singer from Elliott and Nelson Peltz from Trian, plus CEOs Steve Mollenkopf from Qualcomm Inc. (QCOM) - Get QUALCOMM Incorporated Report and Jeff Gennette from Macy's Inc. (M) - Get Macy's Inc Report .
Apple is a holding in Jim Cramer's Action Alerts PLUS member club. Want to be alerted before Jim Cramer buys or sells AAPL? Learn more now.