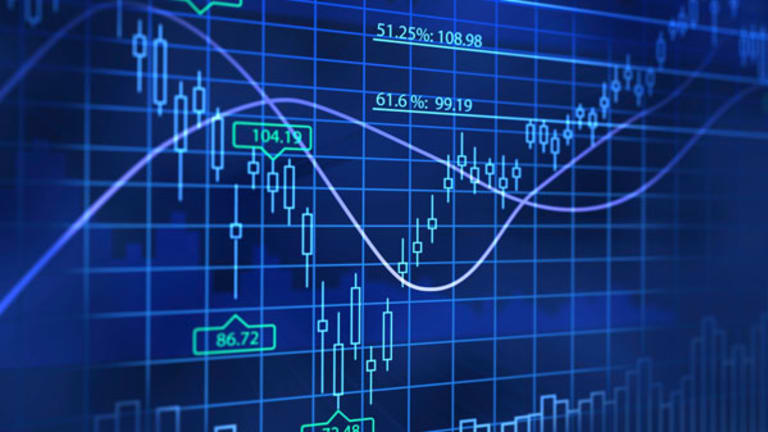 If New BlackBerry Has No Buyers, Does It Exist?
Aiming for third place behind Apple and Android smartphones doesn't seem like a winning strategy.
NEW YORK (
) --
BlackBerry's
undefined
new smartphone hit the street March 22 to little fanfare.
AT&T
(T)
didn't even put up signs or floor displays in several locations, including at least two stores in Manhattan.
The new Z10 smartphone was unveiled nearly two months ago and is just as much a technology upgrade as an operating system improvement. The new smartphone is supposed to be BlackBerry's answer to
Apple's
(AAPL)
iPhone and
Google's
(GOOG)
Android phones. The company is vying for third place, meaning its direct competitor is phones that run the Windows 8 operating system.
That's all well and good, but BlackBerry is taking serious chances with this -- and it chooses to drop the phone so shortly after
Samsung
launches its Galaxy S4. The new Galaxy is direct competition for Apple and Google -- what was BlackBerry thinking?
Also see: Cramer Greets the 21st Century: Uber
OK, let's take a look at BlackBerry for a second. The company's stock closed Monday at $14.23, down almost 5%. There are rumors that "an established partner" just ordered 1 million BlackBerrys, and speculation says it's Brightstar, a company whose business is distributing smartphones to retailers.
But the market doesn't seem encouraged.
Goldman Sachs
downgraded the company on Monday to "neutral" from "buy," and set a price target of $17.
There is always the question as to whether BlackBerry has the chops to make a new operating system work. The company had the lion's share of the early (business) smartphone market -- but that was then.
The BlackBerry brand fell out of favor as more people turned toward touch screens and phones that act more like personal assistants than telephones, and that trend has only accelerated. Late last year, the company lost 1 million customers in just one quarter, prompting a 48% drop in revenue in its fiscal third quarter.
Also see: Program Matches Retirees With Nonprofits
BlackBerry still has some standing in government agencies, but even that is on the decline. In August 2009, more than 77% of federal managers carried a BlackBerry. By September 2011, that figure had dipped to less than 50%. In May 2012, National Oceanic and Atmospheric Administration program manager Stefan Leeb said his group was no longer buying BlackBerrys and that there was an intention in place for his agency to be off those systems by June 1. And NOAA isn't the only government agency with a change of heart.
In October, U.S. Immigration and Customs Enforcement opted to provide agents with Apple's iPhone, saying: "The devices provide critical, mission support services for ICE personnel and provide modern communication and personal computing services. Examples are: call waiting, call forwarding, three-way calling, caller ID, voice mail messaging, geospatial services, and picture/video capabilities."
Plus, with the launch of the BlackBerry Z10, the company is revamping its fees, allowing customers more flexibility in choosing which services they want -- but is the launch of a new product right after losing so many customers really the best idea?
It seems more likely that BlackBerry is clutching at straws.
The BlackBerry Z10 offers very little relative to the competition. The new smartphone weighs almost an ounce more than Apple's iPhone, and marginally more than the Samsung Galaxy S4 despite being smaller than the latter and only slightly bigger than the former. It has limited internal storage, at just 16 GB, and offers no greater speeds or resolution than its rivals. Even its icons are small -- which could make the phone less user-friendly.
Moreover, BlackBerry is already behind the curve in some ways. Its products do not offer some of the features that are rapidly becoming standard in the smartphone market -- meaning it is already out-of-date.
Also see: 10 Ways to Cut the Cost of Airfare
Take indoor mapping, for example. It likely will be the next big craze in mobile technology. Google currently offers the capability but only in some locations, such as airports, malls and sports venues. Apple only just entered the game. Apple recently paid around $20 million to acquire indoor-GPS company WifiSLAM, which could mean that an iPhone update is coming. If you are launching a new phone with a new operating system and you really need to make it work, wouldn't you try to offer a product that has features your competitors don't?
I really doubt the abilities of any company that aims for third place, even if there is a company out there willing to buy a million phones at once.
I say, get out now -- or at least soon. I highly doubt BlackBerry is even going to reach Goldman's $17 target. The company's stock has a 50-day moving average of $14.46. Anything over that, sell. There are better places to put your money.
-- Written by Renee Butler in Seattle.
At the time of publication, the author had no position in any of the stocks mentioned.
Follow @ReneeAnnButler
This article was written by an independent contributor, separate from TheStreet's regular news coverage.
Renee Butler is a freelance financial journalist based in Seattle. She has written hundreds of articles and blog posts on hedge funds, the financial markets, investing trends and company developments. Her articles have appeared on MSNBC, MarketWatch, the Motley Fool, The Street and Seeking Alpha, among others. Butler is a member of the National Press Club and the Society of Professional Journalists, and holds advanced degrees in business, financial management, psychology and sociology.