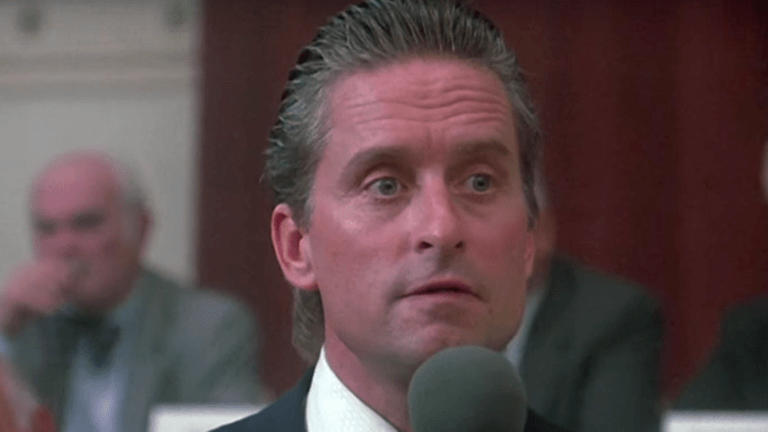 Extreme Greed Is Running Rampant on Wall Street -- VIX at Lowest Since 1993
While VIX stays low, let's talk sentiment.
I have had a fair number of questions of late on the low VIX. Folks want to know if I think it is an issue. I hear an awful lot of chatter on it as well. Let me begin by saying something I have said many times before: When the VIX gets jumpy, it tells us something (market's near a low), but I have seen it get low and stay low for long periods of time.
But I am happy to discuss sentiment. The CNN Fear and Greed Index closed at 81 on Tuesday, so it is solidly in Extreme Greed territory. There is no reason it can't head to 90, but suffice it to say over 80 and we are pushing the envelope on extreme. It has not been this high since early March.
Boeing Propels Dow Up Nearly Triple Digits, S&P 500 on Track for Records
Then there are the Investors Intelligence bulls. This week they ticked over 60% for the first time since early March, when this indicator got to 63%. But it did tick over 60% in late January, so it has spent quite a bit of time over 60%, which is unusual. However, no matter how you look at this survey, over 60% bulls is extreme.
Then there is the 10-day moving average of the put/call ratio. It has plunged to levels not seen since early March. In the last 18 months, it has visited this level three other times. It did so in late July 2016 and the S&P rocked sideways until the fall selloff into the election. In December, we saw it down here as well and the S&P went sideways through year's end. I believe we had a 2% decline over the course of a few weeks. And then there was the March high, which saw a modest pullback as well.
But you see, breadth has been good, essentially keeping pace with the market. Net volume could be better, but it did improve Tuesday. And the Russell outperformed the QQQ's for the first time in July (something I always like to see).
To get back to the VIX, folks who are professional volatility traders will scoff at my treating the chart of the VIX as if it were a stock chart, but if I were to draw in how I expect the chart to proceed in the weeks ahead, I would say it would be like I've drawn in blue.
That means the overbought reading gives us some downside in the market or sideways (while the VIX moves up in the next few days). Then the market re-rallies after the overbought reading is worked off. That would lead to the move back down in the VIX (they move in opposite directions). Then it's possible the VIX has formed some sort of W pattern to give it a "better" rise. Perhaps the FOMC meeting on Wednesday provides the first push up in the VIX?
For more market analysis from Helene Meisler, sign up for Top Stocks, published five times a week.
(This article originally appeared at 6:00 ET on Real Money, our premium site for active traders. Click here to get great columns like this from Helene Meisler, Jim Cramer and other writers even earlier in the trading day.)
More of What's Trending on TheStreet:
Apple Moving Closer to Selling an American Made $1,000 iPhone, Trump Hints
How Birchbox Took on Macy's, J.C. Penney and the $500 Billion Beauty Counter
At the time of publication, Helene Meisler had no positions in the stocks mentioned.