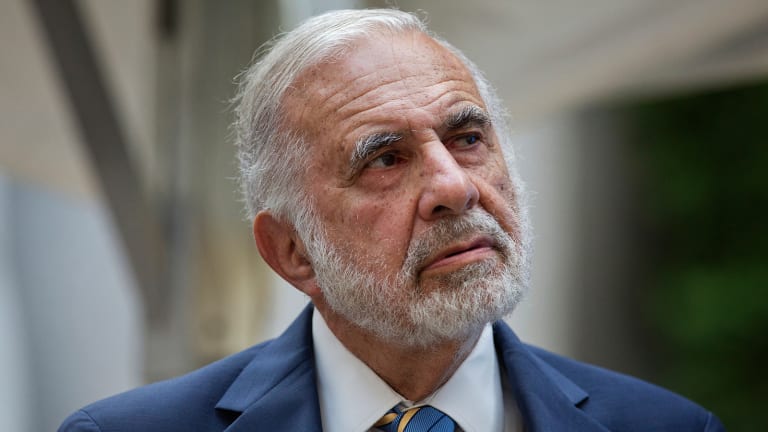 Carl Icahn and Big Investor Form Group to Oust Xerox CEO
The duo own 15% of the document technology company and seek to install four dissident directors on the company's board. However, Fuji and Xerox may be moving to make their effort more difficult.
Carl Icahn and Xerox Corp.'s (XRX) third-largest shareholder, Darwin Deason, on Monday, Jan. 22, formed a group to target the document technology company and its opaque joint venture with Japan's Fujifilm Holdings Corp., in a move that comes as the billionaire raider hopes to install a minority slate of director candidates and shake up the business.
Specifically, Icahn and Deason agreed to work together to install a minority slate of four director candidates to Xerox's board, in an effort Icahn already had been pursuing to oust the document technology company's CEO, Jeff Jacobson. In a joint statement issued together with their group announcement, Icahn and Deason suggested that Jacobson is a member of the "old guard" and should be replaced immediately. In addition, Icahn and Deason, who cumulatively own about 15% of Xerox, said that the company should terminate or renegotiate the joint venture in light of a recent accounting scandal.
According to reports in June, Fuji Xerox, the joint venture, said that due to losses from accounting problems in the South Pacific it had overstated revenue by about $340 million.
Both Icahn and Deason have argued that the joint venture with Fuji is opaque and should be disclosed immediately and that Xerox should find advisers to help it explore alternatives for the venture.
However, the statement comes as Xerox reportedly is in talks with Fujifilm Holdings about a deal of sorts. And while it isn't clear what kind of transaction may be afoot, TheStreet believes it could be one that seeks to help Jacobson keep his job.
The Wall Street Journal said, citing sources, that a full takeover of the Norwalk, Conn.-based Xerox isn't part of the discussions with Fuji, but noted that an existing joint venture based in the Asia-Pacific region between the two groups could make a deeper tie-up more likely.
However, one possible transaction could be to have Fujifilm come in as a so-called white squire of sorts, with a potential large minority investment and an agreement to vote for the document technology company's incumbent director slate. In another situation, it could put Xerox's existing shareholders in a minority position. Either approach would make it much more difficult for Icahn to win his director-election proxy contest.
Icahn told TheStreet last month that his true aim is to remove Jacobson, whom he argued hasn't performed well during his short one-year tenure at the helm of the group.
Even so, the new Icahn-Deason joint effort comes after Deason last week issued a letter calling the Fuji joint-venture opaque and urging Xerox to hire a strategic adviser and evaluate strategic options related to the benture, which suggested at the time that he was likely to back Icahn's efforts.  In 1998, Deason founded Affiliated Computer Services, which was sold to Xerox for $6.4 billion in 2010.
Responding last week to Deason's letter, Xerox said that his assertions and characterizations were false and misleading.
"The Xerox board of directors and management are comfortable with our disclosure and confident with the strategic direction in which the company is heading, and we will continue to take action to achieve our common goal of creating value for all Xerox shareholders," Xerox said. 
A person familiar with the situation argued that the Icahn-Deason group could challenge Xerox's 2018 proxy statement, when it is issued, with the Securities and Exchange Commission for failing to disclose the details of the Fuji joint venture. He added that the Fuji JV is a black box that is discoursing potential buyers of Xerox, which could otherwise include possible bidders such as Canon Inc. (CAJ) or Ricoh Co. 
More of What's Trending on TheStreet: