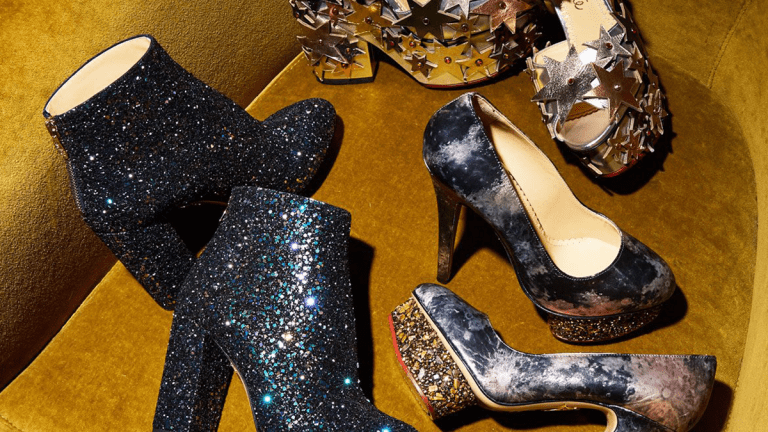 Why IBUY Is the Best Retail ETF to Buy
Investors can mix it up with this ETF that offers a combination of retail and tech companies.
Get the best of both worlds. 
For those investors who don't want to go all in with either tech stocks or with retail ones, an ETF with a mix of both may be ideal. Enter, Amplify Online Retail ETF (IBUY) .
Amplify Investments started IBUY in April 2016. The fund offers a diverse group of companies with 70% or more of revenue coming from online and virtual sales. IBUY's top holdings include online used-car dealer Carvana Co. (CVNA) (5.19%), travel site Tripadvisor Inc. (TRIP) (4.60%), home goods online retailer Wayfair Inc. (W) (4.31%), handmade e-commerce seller Etsy Inc. (ETSY) (4.06%) and food delivery service Grubhub Inc. undefined (4%) as of July 27. Other notable holdings include Netflix Inc. (NFLX)  (3.31%), Amazon.com Inc. (AMZN) (3.32%) and PayPal Holdings, Inc. (PYPL)  (3.52%). 
Amazon.com. Inc and PayPal Holdings Inc. are holdings in Jim Cramer's Action Alerts PLUS member club.
To date in 2018, IBUY is up 27%, fueled by big moves in Amazon, Netflix and Etsy. It has been on a steady climb up since it launched and had only a few dips. In comparison, the S&P 500 undefined is up 4.38% for the year. 
"People are looking to play this disruption of e-commerce and that's what this ETF really focuses on," David Russell, vice president of content strategy at Tradestation, told TheStreet.
With trade war fears running rampant, another selling point for the ETF, Russell said, is that its member companies mostly focus on domestic customers. He added that given their predominantly U.S.-focus in terms of revenue, investors are likely to view IBUY as having less global risk than other ETFs that include larger-cap tech stocks.
The majority of the holdings in IBUY have been disruptive to their industries. Since many holdings are consumer-discretionary, they can grow along with the current strong economy.
However, there is a potential risk. Being focused on only two areas -- retail and technology -- has its drawbacks because companies within an industry tend to move up or down in unison.