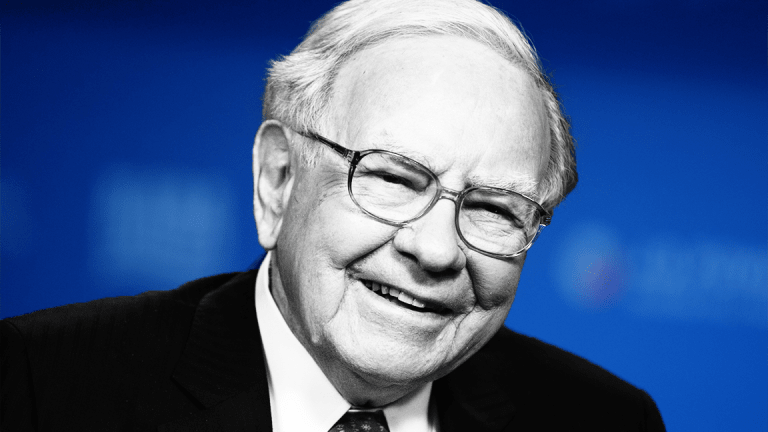 Warren Buffett Should Be Ignored When It Comes to IBM's Stock
Warren Buffett made a bad call on IBM, no doubt about it.
People keep asking me which is closer to a bottom: IBM (IBM) - Get Free Report or GE (GE) - Get Free Report . The latter intrigues because it must represent deep value somewhere. It's not going under. It is just a situation that must raise cash quickly and completely and not waste any time doing so. That way it can split up the company -- can we all admit it makes no sense whatsoever right now? -- and not be on the hook for too much debt.
But IBM? I think IBM is entirely a function of the last bad quarter and whether people will be willing to get in front of it now, knowing it is the last bad quarter and not to take your cue from the action or from Warren Buffett.
No need to knock the greatest wealth creator of our time save Apple's (AAPL) - Get Free Report Steve Jobs, but I think he will be as wrong on the go in as he was on the go out, even though the company followed his mantra of buying back stock and raising the dividend.
In truth, it should be using every penny to get further along in its strategic initiatives before the cloud companies all go too high. There are myriad companies that can help IBM be more cloud-agnostic than it is, as well as companies that can help it be analytic about data. I mean, seriously, why doesn't IBM buy New Relic (NEWR) - Get Free Report , an expensive company on earnings but not on growth prospects. There are a ton of New Relics out there, companies that would raise the multiple and not cost all that money if IBM would stop trying to please an exiting Warren Buffett and worry about the rest of its shareholders.
Both companies are at interesting junctures. I could argue that GE has its work cut out for it and IBM already has cut its work out, but that would mean it wouldn't change course and start buying more growth that's even bigger than what it has already, as IBM would be quick to tell you that it already has done a slew of acquisitions. All I can say is take a look what Cisco (CSCO) - Get Free Report did to go from value to growth -- acquisition after acquisition -- and it finally worked. (GE and Apple are part of TheStreet's Action Alerts PLUS portfolio.)
This column originally appeared on Real Money, our premium site for active traders. Click here to get great columns like this from Jim Cramer and other writers even earlier in the trading day.
More of What's Trending on TheStreet:
Editors' pick: Originally published Nov. 22.
Action Alerts PLUS, which Cramer co-manages as a charitable trust, is long GE.