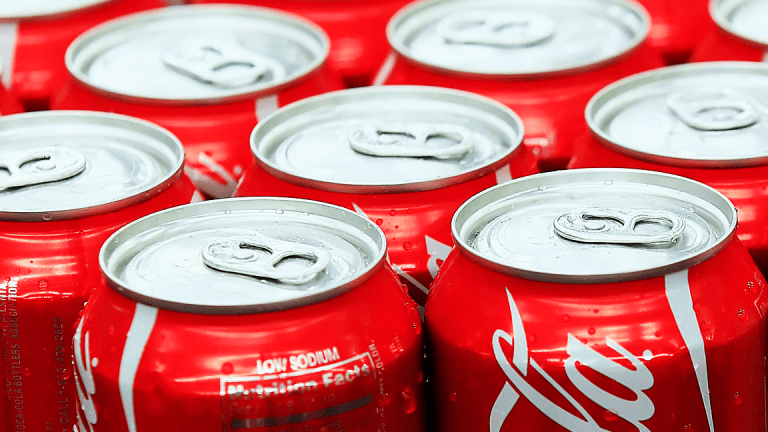 I Think Coca-Cola Is in a Bind
What does a U.S. large-cap multinational corporation do in an environment impeded by a slowing global economy that values the U.S. dollar more so than competitor currencies?
A Lot To Absorb
I set out to write this piece in response to Coca-Cola (KO) earnings this morning, and I will get to that. Obviously more has transpired since that time, which will also need to be addressed. The conversation across the macro world this morning, and not just there, but likely anywhere thoughtful persons might gather will likely lean toward the December Retail Sales data and what that means for the consumer. Or... the economy at large. Obviously projections for both fourth quarter, and full year 2018 GDP will now take a hit.
So, was the worst month for retail sales since 2009 just a quirky numerical result that one might easily associate with the government shutdown? That would be a neat and tidy way to put these numbers aside. The facts tell a different tale though. We have learned earlier this week that three month delinquencies for auto loans are at seven year highs. Also earlier this week, did we see an NFIB Small Business Optimism Survey that hit at the lowest point seen in two years. Know what, according to the University of Michigan, consumer sentiment fell sharply in December to the lowest level since the election of November 2016. Oh, and this is important... the Fed was still hiking short-term interest rates not only into, but clearly exacerbating this environment. What this did do was drive the U.S. dollar to valuations that would end up harming the U.S. economy.
Now, we can discuss Coca-Cola.
The stock closed down 8.44% at $45.59 Thursday.
What Went Wrong?
Early on Thursday morning, Coca Cola went to the tape with the firm's fourth quarter results. Earnings were in line with expectations. Revenue showed a decline of 5.5% from Q4 2017, but that did beat the industry's expectations. Operating income increased 21% for the fourth quarter, as the firm was able to divest itself of some of it's lower margin business lines. Guidance is tough. The firm expects to see organic revenue growth of 4% in 2019, but the firm has been impacted negatively by the rising costs associated with it's domestic business. That's at least partially a trade war thing. Exchange rates are a major headwind for a firm like Coke. Let me explain. You could take a look at all of the tables that the firm released with their earnings. Or, I could just tell you.
The table entitled "Operating Income and EPS From Continuing Operations" shows a consolidated increase of the 21% mentioned above. That number is hampered however by a negative currency impact of 12%. Oddly, the only regions where there is no negative currency impact, North America happens to have suffered a 12% decline in Operating Income. All other regions suffered, Latin America in particular.
What does a U.S. large-cap multinational corporation do in an environment impeded by a slowing global economy that values the U.S. dollar more so than competitor currencies? The answer is make less money than they otherwise would have. No cute way around that.
Bottom Line
I do think that CEO James Quincey is doing a good job. That said, I think the firm is in a bind. It's staple. That usually plays well if an economy slows. I need to see a weaker dollar. We get that, and this firm will surprise to the upside. Until we get more than a whiff of one day weakness out of dollar valuations, I think investors can wait for their pitch. You like Coke... buy it at the 200 day SMA. Almost got there today. Still might. The daily MACD and Relative Strength are both lined up for the bears.
At the time of publication, Stephen Guilfoyle had no position in the securities mentioned.