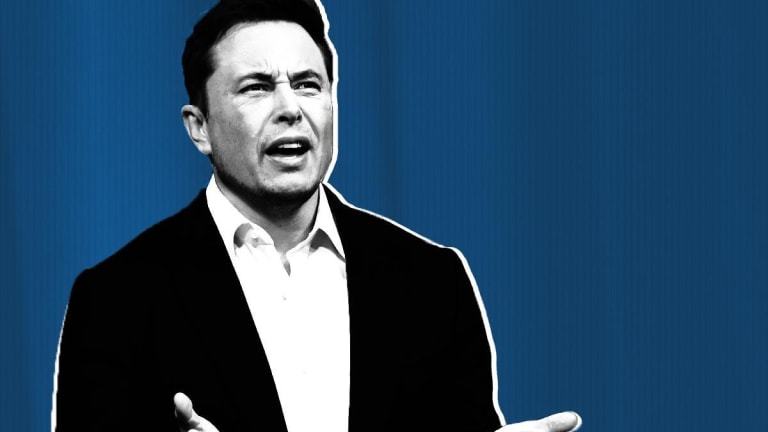 I'm Likely to Dip My Toe in Small and Buy Some Tesla Stock Friday
But not enough exposure to ruin an otherwise nice trading session.
First came Tesla (TSLA) - Get Free Report cutting 9% of it's labor force in June. Then came SpaceX announcing a reduction of 10% of that firm's workers. Friday morning, Tesla came back for round two. An additional 7% of Tesla's full time staff, would be let go. You okay, Elon?
The base fact, as far as I can see it, and I can certainly be wrong on Tesla... is that the average selling price for the famous, or infamous Model 3 for the firm's profitable third quarter was about $59K. Elon Musk has long stated an intention to make this electric vehicle affordable to the masses at something more like $35K. Accomplishing this goal and making money seem to be different goals. Dwindling federal tax credits for purchasers of electric vehicle are now in the phase out stage for Tesla, and really amount to unwelcome price increases.
What that means is that for consumers interested in buying a Model 3, a vehicle that starts at the low end at $44K, by the way, will only get help on $1,875 after July 1st. Last year that consumer would have received a credit of $7,500. That's a stealth increase of almost six grand. Aggressively reducing expenses seems the only way out for a firm that intends to deliver this vehicle internationally later this quarter.
"The Road Ahead Is Very Difficult"
That's what Elon Musk said this morning, and equity markets have wasted no time in turning on the firm in early Friday trading. Musk did acknowledge that the firm had been profitable, but less so in the fourth quarter than they had been in that Q3 that shocked the world. What does a trader do? My first instinct is to short the name. I admittedly have built up a negative bias toward Tesla over time. This is something that every trader and investor must build up an awareness to. Like sports teams, we are drawn to certain brands, and away from others. To be truly mercenary in nature, which is a trader requirement, each one of us needs to be cognizant of our strengths, our weaknesses, and unfortunately any prejudices, as those are always personal liabilities.
I know, but a discount paired with the likelihood of positive headlines next week regarding U.S./Sino trade relations, that would cause algorithmic response. I am likely to dip my toe in small. Yes, I think your old pal Sarge will buy some Tesla today, but no, I am not crazy. We are talking about entry level size. Not enough exposure to ruin an otherwise nice trading session. I will wait for publication to act.
The Trade
Entry: At or close to last sale of $315
Target: $345
Add: Don't
Panic: $297
(An earlier version of this column appeared at 11:00 a.m. ET on Real Money, our premium site for active traders. Click here to get great columns like this from Stephen "Sarge" Guilfoyle, Jim Cramer and other experts throughout the market day.)
At the time of publication, Stephen Guilfoyle had no position in the securities mentioned.