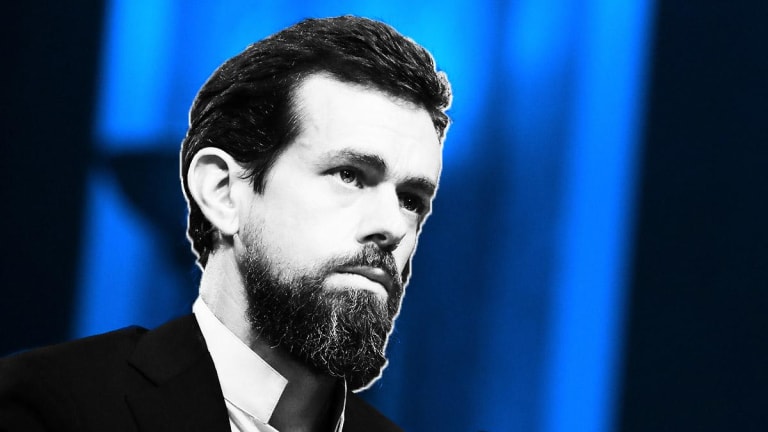 I Dislike Social Media Stocks, All of 'Em
If you had to own one, Twitter presents a better risk/reward set-up than Facebook despite Facebook's less expensive valuation.
If you had to own one, Twitter presents a better risk/reward set-up than Facebook despite Facebook's less expensive valuation.
The Nasdaq Composite ran 1.2% lower on Wednesday despite the move slightly higher that equity markets witnessed for the blue chip Dow Jones Industrial Average. What gives? Rotation.
Something along the lines of a flash rotation out of Technology, and into industry groups that usually run into trouble over trade took place yesterday. Along with traditionally defensive sectors such as Utilities, Staples and Telecom, investment dollars also flew into Industrials and Materials.
The catalyst seemed to be the appearances made before the U.S. Congress by Twitter (TWTR) - Get Report CEO Jack Dorsey, and Facebook (FB) - Get Report CEO Sheryl Sandberg. Alphabet (GOOGL) - Get Report did not even show up for the hearing after the Senate rejected the firm's choice representative as being too low in the firm's hierarchy to speak on behalf of Alphabet at the event. FYI, I sold my stake in Alphabet early yesterday morning precisely because the firm took that pass. Personally, I put that cash to use later in the day as the broader tech industry suffered badly. Think the undervalued Micron (MU) - Get Report and the over-punished Adobe (ADBE) - Get Report . The cloud is where the momentum has been. That's where the public has profits to take. Opportunity? Hope so. Baby steps. Small increments, kids.
What happens, in my opinion is that passive investment in general, and ETFs more specifically...have obviously served only to exaggerate money flows on days like yesterday. If I'm right...I hit a triple. If I'm wrong...I'm pretty good with a forklift. I'll live.
Anti-Social
I was asked by a colleague last night, what my top social media play was. Then it struck me. I really don't like any of them. Facebook, down 2.3% yesterday, in my opinion, is poorly managed. Yes, Instagram is hot, but growth is slowing for the title product, and margins are undeniably going to shrink if the firm is really going to put 20,000 employees on the task of identifying false news and fake accounts. Not to mention that when the firm badly missed on revenues last quarter, they forgot one thing...to warn their own shareholders. Wow. Is it arrogance? I don't know. The lack of concern for their own investors on behalf of this management team is enough to keep me away.
As for Twitter, down a whopping 6.1% yesterday, I liked the firm a lot more when former Army linebacker Anthony Noto was involved. Yes, I remember Anthony well as a football player. To say he was good was an understatement. He was all over the field. TWTR CEO Jack Dorsey admitted that the company was slow to spot fake news heading into the 2016 election cycle and was also too slow to act. I won't be buying TWTR today, but in my opinion, if you want to own one of these, TWTR presents a better risk/reward set-up than Facebook despite Facebook's less expensive valuation.
As for the rest of the social media landscape, in my opinion, Snap Inc (SNAP) - Get Report remains uninvestable. Yelp (YELP) - Get Report appears grossly overvalued. I kind of think that Weibo (WB) - Get Report , the Sina (SINA) - Get Report spin-off, does present some value. As a consumer, I use that service as much as any other. Just remember that the primary language is Mandarin. There is one other social media site that might just be interesting.
Ever think about Match Group (MTCH) - Get Report ? Match reported on August 7th, and they crushed it. The firm at that time raised revenue guidance for both the third quarter and the full year. Much of the growth for the last quarter came from the use of the Tinder app, which is growing sequentially by quarter. In response to that growth, Deutsche Bank increased their target price for Match from $50 to $56. While I feel fortunate that I grew up in the era where you actually had to look a woman in the face in order to meet her, is there further opportunity here, even with the surge in price that the shares experienced in August?
The fact is that the August 15th short interest data says that yes, there is. Though Match is valued at 29 times next year's earnings, and had just run higher... short interest in Match stood at $26.16 million shares more than a week after those Q2 numbers were released. The Float? Just $50.34M, gang. You do the math.
(Facebook and Alphabet are holdings in Jim Cramer's Action Alerts PLUS member club. Want to be alerted before Jim Cramer buys or sells FB or GOOGL? Learn more now.)