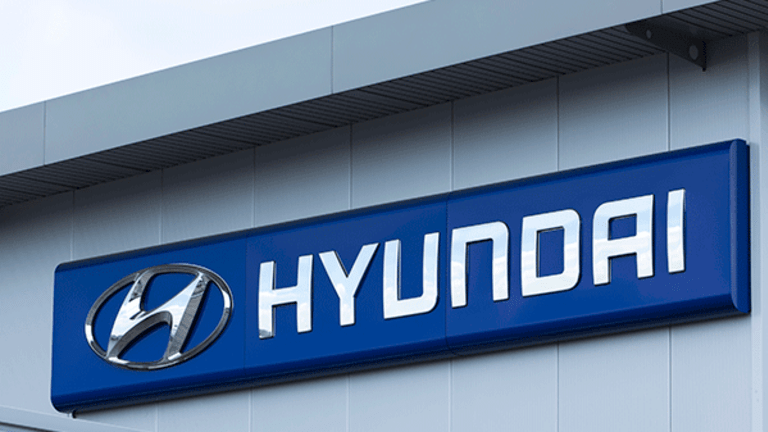 Hyundai Fires Dave Zuchowski, CEO of U.S. Sales Arm
Automotive News reports the executive lost his job for failing to meet internal sales objectives.
Hyundai (HYMLF) fired Dave Zuchowski, the head of the South Korean automaker's U.S. sales arm.
Automotive News, a trade publication based in Detroit, reported the executive's firing at midday on Wednesday, citing multiple sources that were unnamed.
A company spokesman, Chris Hosford, confirmed Zuchowski's exit, adding that Gerald Flannery, Hyundai Motor America's chief legal and safety officer, will serve as interim president and CEO.
Zuchowski, a one-time executive at Ford, served as Hyundai's top executive since the end of 2013, when he took over from John Krafcik after his firing by the automaker. Krafcik became the CEO of TrueCar and then took over Alphabet's autonomous car project.
Zuchowski served as head of marketing under Krafcik, gaining a reputation for innovative campaigns when Hyundai and other automakers were struggling to sell new vehicles during the global financial crisis. The Automotive News story said the executive lost his job for failing to meet internal sales objectives.
Hyundai brand sales have risen 1.2% in the U.S. through the first 11 months of the year, in a market that's basically flat. The company has been scrambling to shift its mix to crossovers and SUVs and away from sedans like the Sonata and Elantra, which are harder to sell due to consumer preference for multipurpose vehicles.
The South Korean automaker, together with its Kia affiliate, have about 8.2% of the U.S. market, just behind Japanese automaker Nissan (NSANY) with 8.9%.
Hyundai most recently introduced a new luxury brand, Genesis, whose first model, the G90 sedan, was first shown to journalists in the U.S. and Canada two months ago.
Doron Levin is the host of "In the Driver Seat," broadcast on SiriusXM Insight 121, Saturday at noon, encore Sunday at 9 a.m.
This article is commentary by an independent contributor. At the time of publication, the author held no positions in the stocks mentioned.