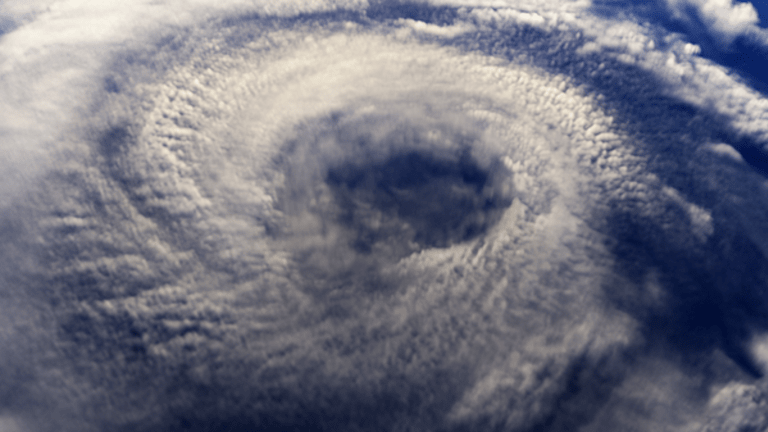 Hurricane Jose Barrels Toward Northeast as Hurricane Maria Eyes at Caribbean
While Jose has weakened some, dangerous surf and rip tides remain a threat. Maria is now a Category 3 storm headed for the recently battered Caribbean islands.
Everything you need to know about Hurricane Jose headed to the Northeast U.S. and Hurricane Maria in the Caribbean.
The Latest on Jose
Just over a week after Hurricane Irma wreaked havoc on the Caribbean and parts of Florida, Hurricane Jose is bearing down on the Northeast U.S. as a major hurricane.
Jose is nowhere near as strong as Hurricane Irma was last week or Hurricane Harvey was in Texas in late August, but the storm remains a strong Category 1 hurricane with maximum sustained wind speeds of 75 miles per hour with some stronger gusts.
The storm has been on somewhat of an unpredictable trajectory, circling in the mid-Atlantic and now moving northward along the Eastern Seaboard. It's still unclear if Jose will make landfall in the northeastern U.S. states, but even if the storm stays at sea there will be noticeable effects.
Dangerous surf and strong rip currents are expected along the East Coast. Wind is also something to watch. Hurricane-force gusts extend 60 miles outward from the storm's center with tropical storm-force winds extending as far as 230 miles.
Jose is set to pass offshore of the Outer Banks in North Carolina on Monday, the Delmarva peninsula Monday night and early Tuesday and to the east of the New Jersey coast on Wednesday. The storm is somewhat slow-moving, traveling at around 9 miles per hour.
Jose is expected to take a turn to the northeast Tuesday night, moving it further out from the East Coast. 
As of the National Hurricane Center's public notice at 2:00 P.M. ET, Jose put a tropical storm watch in effect for the area between Fenwick Island, Delaware, and Sandy Hook, New Jersey; the southern end of the Delaware Bay; and the coastline from East Rockaway Inlet, New York, to Plymouth, Massachusetts.
A tropical storm warning is in effect for the area between Watch Hill, Rhode Island and Hull, Massachusetts; Block Island, Rhode Island; Martha's Vineyard and Nantucket, Massachusetts.
A tropical storm watch means tropical storms conditions are possible in the affected area within 48 hours. It's slightly less ominous than a warning, which means conditions are expected in the area within 36 hours.
Swells in surf could cause dangerous rip currents for the next several days in Bermuda, the Bahamas and much of the East Coast of the U.S.
Hurricane Jose is set to bring as many as 5 inches of rainfall to the Northeastern U.S., with as many as 3 inches in the mid-Atlantic. Rainfall could cause some isolated flooding along the northeast. 
Hurricane Maria Gains Strength
Further south, Hurricane Maria has formed into a Category 3 storm headed through the eastern Caribbean. It's currently on track to hit Puerto Rico early Thursday morning.
Maria has maximum sustained wind speeds of 125 miles per hour, making the storm a Category 3 hurricane. Maria is moving west northwest at about 10 miles per hour, set to reach the Leeward Islands late Monday. 
Maria is expected to cross the recently storm-battered Caribbean Sea Tuesday and Tuesday night before approaching the Virgin Islands Wednesday.
The storm is gaining strength in the warm waters around the Caribbean, with "additional rapid strengthening" forecast throughout the next 48 hours, according to the National Hurricane Center. The storm will be a "dangerous major hurricane" moving into the Caribbean. 
Hurricane-force winds extend 15 miles outward from the storm's center and tropical storm-force winds extend 125 miles outward. 
Maria will bring dangerous storm surge with "large and destructive" waves that could raise water levels between six and nine feet above normal tides. The storm is on track to produce rainfall of as much as between six and 12 inches with isolated maximum amounts of 20 inches in some areas. 
There's a chance Maria could hit Puerto Rico with winds as strong as Category 4. The U.S. territory was severely affected by Hurricane Irma, with some estimates suggesting the power could be out on the island for months.
More of What's Trending on TheStreet: