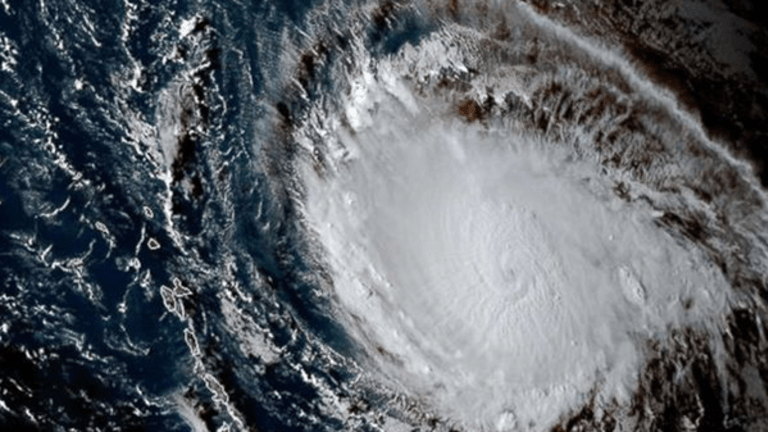 Hurricane Irma Slows to Category 4, But NHC Warns Storm 'Extremely Dangerous'
Hurricane Irma is like to hit South Florida as an "extremely dangerous" category 4 storm late Saturday, according to the National Hurricane Center in Miami.
The U.S. National Hurricane Center said Friday that it lowered its assessment on Irma to category 4 storm but cautioned that it was still "extremely dangerous" and could bring "life threatening" conditions around the entire state of Florida when it makes landfall late Saturday evening.
The NHC said the storm is now moving through the Bahamas and heading towards the north Cuba coast, where it is expected to bring hurricane conditions that include torrential rains and dangerous sea swells. Hurricane warnings have been issued in areas as far as North Florida, the NHC said, and cautioned that the storm could also impact portions of Georgia and the Carolinas. 
"Irma is likely to make landfall in southern Florida as a dangerous major hurricane," the NHC said in its 5am Eastern time update. "This is a life-threatening situation. Persons located within these areas should take all necessary actions to protect life and property from rising water and the potential for other dangerous conditions." 
Irma's path, according to the NHC, has taken it over the Great Inagua Island as of 02:00am Eastern time, around 535 miles to the south east of Miami. The storm is travelling at around 15mph, the NHC said, and could bring so-called 'surge waters' of 5 to 10 feet in elevation in and around the areas of Key West, on the state's southern tip.
Florida Governor Rick Scott issued orders late Thursday to close all school colleges and universities in the state until at least Tuesday next week, while all of the state's professional sports teams, as well as its major university athletic programs, have cancelled weekend competitions.
Scott urged residents in the evacuation areas of Miami-Dade county, the nation's 7th largest, to "leave now, don't wait. The roads are going to get worse the longer you wait."
Irma's windspeeds are also threatening power supplies in the state, with NextEra Energy Inc's (NEE) - Get NextEra Energy, Inc. Report Florida Power & Light announcing the closure of two if its nuclear power plants and warning customers of the state's biggest provider to "prepare for damage to our infrastructure and potentially prolonged power outages."
The storm has taken the lives of 14 people on its deadly path across the Caribbean, according to various local officials, and caused the evacuation of tens of thousands of island residents.
In Georgia, local media are reporting that Irma could hit the city of Atlanta, the largest in the southeast United States, on Monday, although it it likely to have slowed to a Tropical Storm by the, with winds in the region of 40mph to 60mph.