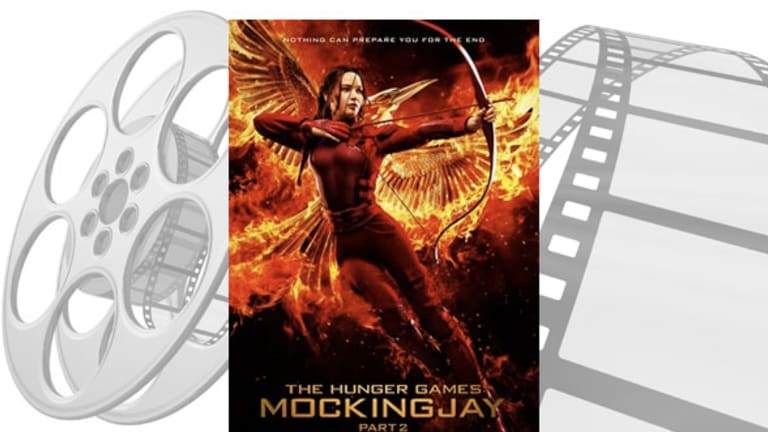 'Hunger Games' Finale Misses the Target Slightly at the Box Office
'Mockingjay - Part 2,' easily topped the box office this weekend with $101 million in U.S. ticket sales, but analysts had hoped for more from the final 'Hunger Games' film.
The Hunger Games: Mockingjay - Part 2, the final film in the multibillion dollar franchise, topped the box office this weekend, but didn't fly as high as movie industry analysts had predicted.
The Lionsgate (LGF) production debuted with $101 million in U.S. ticket sales, 17% lower than the previous installment, and short of the $120 million industry-watchers had projected. Mockingjay - Part 2 also took the international No 1. spot, raking in a further $146 million overseas, but failed to draw new audiences despite being Lionsgate's widest release to date.
The first two movies in the series, based on the best-selling trilogy by author Suzanne Collins, opened above the $150 million threshold, and the decision to split the final book across two movies had been met with less audience enthusiasm. The final installment of the film franchise sees action heroine Catniss Everdeen (Jennifer Lawrence) leading a rebellion against the the totalitarian leaders of her dystopian nation as the war for independence comes to its climax. Everdeen has taken on the challenge of assassinating the ruthless President Snow, and is rejoined by other members of the original cast in her quest.
Lionsgate shares fell early Monday, then rebounded -- up more than 1% near midday.
Overall, annual movie ticket sales are down roughly 10% compared to this time last year. The Hunger Games finale was the fifth-highest opening of the year, but faced some competition from the latest Bond movie, Spectre, over the weekend. The MGM and Sony (SNE) - Get Sony Corp. Report release ranked second at the U.S. box office, as Daniel Craig's 007 pulled in $14.6 million during its second weekend. Mockingjay - Part 2 has also had to battle the hype surrounding Disney's (DIS) - Get Walt Disney Company Report impending Star Wars release. Pre-release ticket sales for Star Wars: Episode VII - The Force Awakens have already hit $15 million.