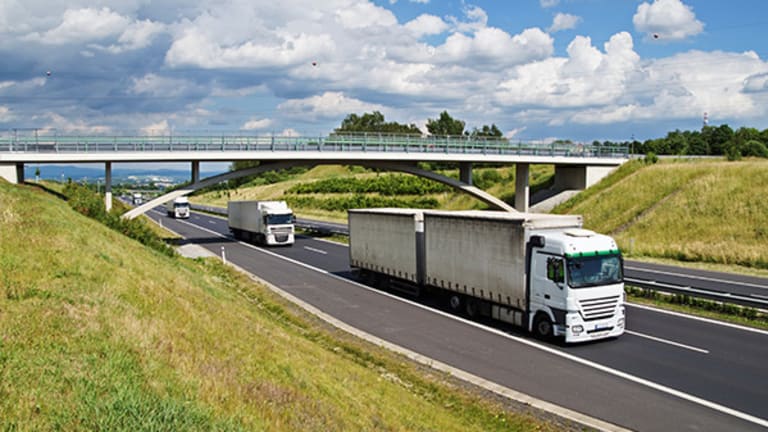 Walmart in Focus Amid 'Horrific' Human Trafficking Incident in Texas That Causes Nine Deaths
A semi-truck discovered in a Walmart parking lot was carrying nearly 40 people.
Nine people were found dead in the trailer of a semi-truck parked in the lot of a San Antonio, Texas Walmart (WMT) - Get Walmart Inc. Report Sunday morning. The nine were among a group of 38 who were hidden in the truck and succumbed to heat and dehydration.
The "horrific scene" was the work of "ruthless human smugglers indifferent to the well-being of their fragile cargo," said the U.S. Attorney for the Western District of Texas Richard L. Durbin Jr. in a statement about the incident.
In a press conference Sunday, San Antonio Fire Chief Charles Hood reported initially that eight people had died and another 20 were in very serious or critical condition. They were hot to the touch and had heart rates of over 130 beats per minute, Hood said. The trailer had no air conditioning and the people had no access to water. A representative from U.S. Immigration and Customs Enforcement later told the Associated Press that the number of deceased had risen to nine.
The people were discovered after one managed to escape the trailer and approached a Walmart employee to ask for a glass of water. The driver of the truck, 60 year-old James Mathew Bradley Jr. from Clearwater, Fla., has been arrested. 
Walmart is one of the few U.S. retailers that permits people to stay overnight in their parking lots, however the company said that policy wasn't a factor in this situation, since the truck had been there only a short period of time. 
According to its website, while Walmart doesn't have any kind of electrical hookup, "Walmart values RV travelers and considers them among our best customers." As a result, the company permits overnight parking in its store lots generally, although there are some Walmarts that don't allow it.
In addition to RVs, many truck drivers spend the night in the lots. One truck driver told a photographer documenting those living in Walmart lots, that he sleeps better there than in rest stops that are a flurry of activity.
Walmart spokesman Randy Hargrove said Sunday that the company does check vehicles that have been on the property a long time, but that wasn't a factor in this incident. Hargrove added that the company is doing all it can to assist authorities investigating the very sad incident.
The incident follows three other human trafficking events involving more than 100 people found in truck trailers near San Antonio, according to the San Antonio Express-News.
Walmart shares rose 0.8% to $77.52 on Tuesday morning.
More of What's Trending on TheStreet:
Alphabet Shares Tank as Wall Street Freaks Over Rising Traffic Costs
Brutal Reactions to Alphabet and Hasbro Results Show You Need to be a Trading Mercenary