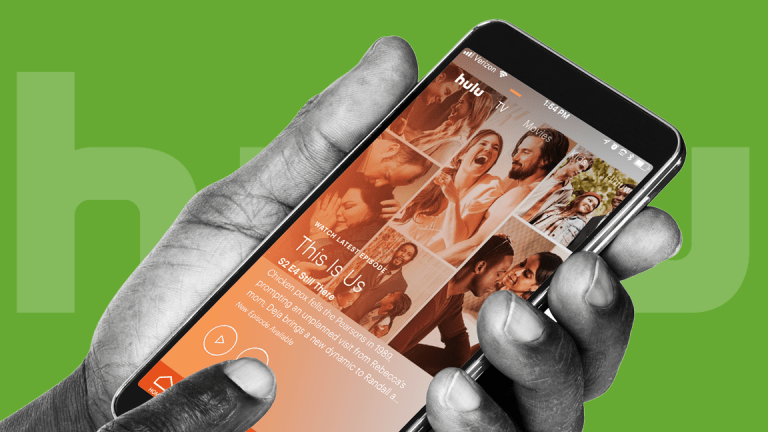 Hulu Cuts Price of On-Demand Subscription
The move is aimed at boosting subscribers in competition with Netflix and Amazon.com.
Video streaming service Hulu is cutting its cheapest, on-demand monthly subscription price by two dollars to $5.99, starting next month, the company said Wednesday, Jan. 23.
The price drop will start Feb. 26, but will be met with an increase in cost for its live TV subscription offering that will rise by $5 to $44.99.
Hulu's ad-free, on-demand service will remain at $11.99 per month. 
The entertainment company -- which competes with Netflix Inc. (NFLX) - Get Report and Amazon.com Inc.  (AMZN) - Get Report -- made the decision to drop the price "after running promotional campaigns last year that discounted the offering to $5.99," reported the Wall Street Journal, which spoke to a person familiar with the strategy. That price, said the Journal, led to more long-term subscribers than the higher rate. 
The price drop also comes after Netflix announced last week it would hike prices on its plans to a minimum of $9 a month.
Hulu's $5.99 basic plan will allow streaming of more than 85,000 television show episodes, thousands of movies and original Hulu programming, with ads, says the company.
Though pricier, the live TV plan rivals cable with 60 live sports, news and entertainment channels, such as The CW, Discovery Channel, TLC, Animal Planet and ABC News, plus the catalog of on-demand shows and films that includes, "The Good Doctor," "Killing Eve," "The Handmaid's Tale" and classics such as "Seinfeld."
Hulu is owned by Comcast Corp. (CMCSA) - Get Report , Walt Disney Co. (DIS) - Get Report , Twenty-First Century Fox (FOXA) - Get Report and WarnerMedia of AT&T (T) - Get Report . Disney is in the process of buying Fox, and will own 60% interest in Hulu, according to the Journal, when the deal is completed.