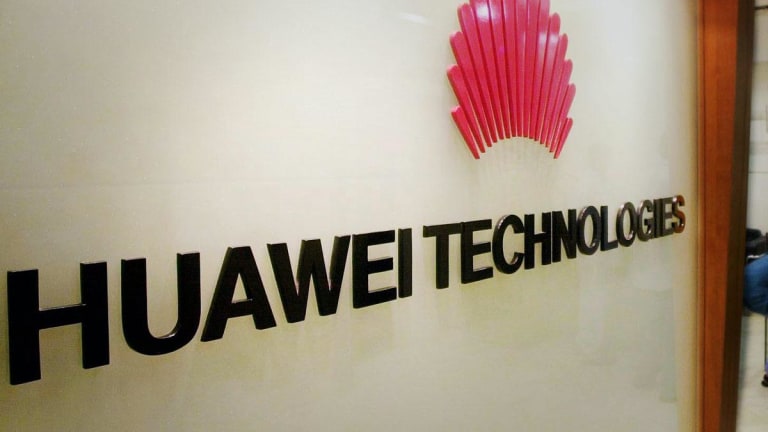 Huawei-Related Stocks Gain on License Extension From Trump Administration
Gainers lead losers among stocks with significant business with Huawei after the Commerce Department grants China tech giant a license extension to buy U.S. parts.
Stocks of companies doing significant business with Huawei rose Monday after the Trump administration extended a key license for the the Chinese telecom giant.
The Commerce Department said Huawei could continue to buy U.S. parts for another three months, providing something of an olive branch in the ongoing trade war between the U.S. and China.
The eighteen most notable Huawei-related stocks all rose.
Among the leaders: NeoPhotonics shares (NPTN) - Get Free Report rose 30.5 cents, or 5.3%, to $6.06; CommScope Holding shares (COMM) - Get Free Report rose 46.5 cents, or 4.29%, to $11.30; and Micron Technology shares (MU) - Get Free Report rose $1.48, or 3.4%, to $45.03.
The Nasdaq Composite Index rose 112.63 points, or 1.43%, to 8,008.63.
Eight Huawei-related stocks outperformed the Nasdaq Composite while 10 lagged.
Save 57% With Our Labor Day Sale. Join Jim Cramer's Action Alerts PLUS investment club to become a smarter investor. Click here to sign up.