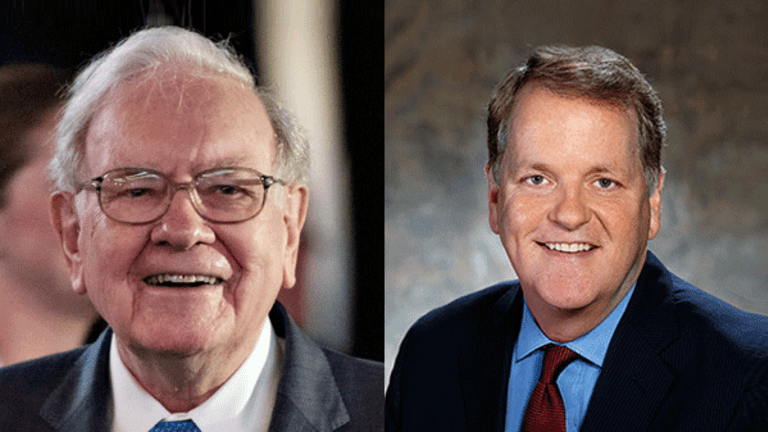 How Warren Buffett's Airline Investment Reflects a Turning Point in Industry History
It is no longer true that the U.S. airline industry has been cumulatively unprofitable since the Wright Brothers first flew, but many investors - unlike Warren Buffett - remain skeptical.
The U.S. airline industry reached an important milestone in 2016 -- it became cumulatively profitable for its entire history.
The landmark was enabled by a record profit of $25.6 billion in 2015 followed by a $13.5 billion gain in 2016, erasing a cumulative deficit and establishing a cumulative profit of $7.6 billion, according to figures provided by industry trade group Airlines for America.
Shortly after Monday's open, American Airlines Group Inc. (AAL) - Get American Airlines Group, Inc. Report shares traded at $53.01, Delta Air Lines Inc. (DAL) - Get Delta Air Lines, Inc. Report traded at $55.33 and Southwest Airlines Co. traded at $63.64. All three stocks were within a dollar of their all-time highs.
The trends are obviously promising, but Deutsche Bank analyst Mike Linenberg said investors aren't quite ready to buy in..
Rather, "with most financial indicators suggesting that U.S. airline profits peaked in 2015 and 2016, investors are questioning whether airline management are up to task of maintaining a value creation mindset through the cycle," Linenberg wrote in a recent report.
"In our view, a key test for management will be the equitable allocation of capital among their key constituents/partners: employees, manufacturers, and shareholders, while facing the challenge of a less certain macroeconomic backdrop," he said. "We think success in this endeavor will help bolster the case for a sector re-rating."
The industry's financial history remains a barrier to investment even though two prominent figures -- American CEO Doug Parker and celebrity investor Warren Buffett -- have become strong advocates for the theory that it is time to move beyond the history.
 "The industry has been restructured," Parker said during American's first-quarter 2016 earnings call.
 "It was fragmented, it was inefficient, it was unfocused," he said. "And now it's efficient. It's focused on demand. We have networks that can actually deliver what people want, instead of a much smaller group of networks that couldn't do that in the past. And the difference is night and day."
For most of the past three decades, it has repeatedly been said that the airline industry has lost money since the time of the Wright Brothers.
Perhaps the best known vocalization came in Buffett's 2007 Berkshire Hathaway Inc. (BRK.A) - Get BRK.A Report shareholder letter, which said, "If a farsighted capitalist had been present at Kitty Hawk, he would have done his successors a huge favor by shooting Orville down."
Arguably this is funny. Certainly, it no longer reflects Buffett's view.
Today, Berkshire Hathaway is probably the country's largest airline investor. It is the largest Delta investor with 7.5%; the largest United Continental Holdings Inc. investor with 9.3%; second largest in American with 10%, and second largest in Southwest with 8%.
Until 2016, the last time the U.S. airline industry showed a cumulative profit was 2001, when historical profit reached about $3 billion. Then the Sept. 11, 2001, terrorist attacks intensified a global travel slowdown, followed by a round of bankruptcies where carriers took paper losses and a period of extremely high fuel prices that reached $147 a barrel in 2008.
Cumulative industry losses peaked at $54 billion in 2009 before starting to narrow.
Another negative indicator: Starting in 1990, the U.S. airline industry has had a cumulative profit in only five of the ensuring 27 years, including 1998 through 2001 as well as 2016.
On the positive side, the two biggest airlines have both repeatedly cited expectations for continuing significant profits.
In 2017, Delta's profit should reach $6 billion for the third year in a row, CEO Ed Bastian has said. And Parker has said that American should regularly produce an annual profit around $5 billion but investors haven't yet realized it.
"If you believe the company is going to produce $5 billion on a regular basis, on an average basis the company is undervalued," Parker declared at the carrier's annual meeting in June.
American shares have gained about 14% year to date. Still, American's P/E multiple is around 13 times earnings, which trails the average P/E multiple of 19.6 times earnings for the S&P 500 since 1990.
In other words, the airline industry is battling history -- and for now, history is winning.
This article is commentary by an independent contributor. At the time of publication, the author held no positions in the stocks mentioned.