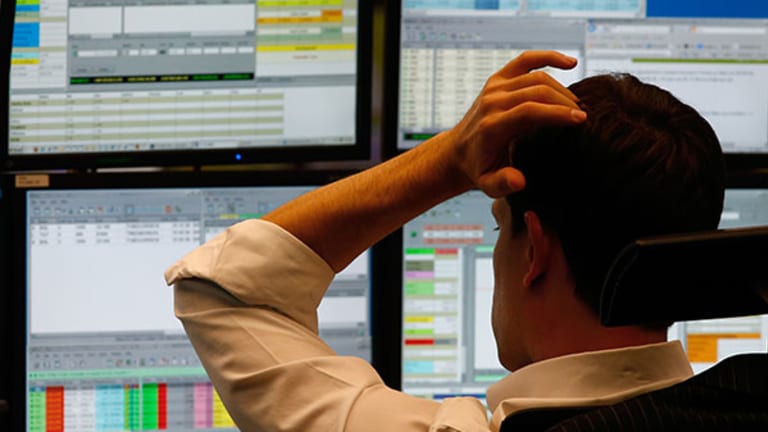 How to Use Options to Hedge Risk in Your Investment Portfolio
Here's a low-risk way of using options to hedge your investment portfolio.
NEW YORK (TheStreet) -- SDS is not the trading symbol for "Students for a Democratic Society." Well, SDS was the abbreviation for that left wing, late 1960s antiestablishment organization. But things changed over the decades, and many people now think of the ProShares UltraShort S&P 500 ETF (SDS) when they hear "SDS." Things change, except that I have yet to vote for anyone left of center.
When I was making markets, one rule I adhered to was to never short (or spread short) any option that I thought was "cheap". In fact, if it felt cheap I wanted to own it. And, shorting theoretically cheap spreads is not the recommended path on the road to riches. What a concept.
SDS call options are cheap relative to how fast things can and do change today, and most of the time that rapid change is from good to bad and not vice versa.
That dynamic is such because stocks go down in price much faster (higher volatility) than they go up in price, which is no secret for options traders. And that fact is especially not missed by those shorting cheap premium!
SDS calls can be considered hedges due to fact that they rise in price as the S&P 500 falls in price. That relationship is multipled by 2, because the SDS is a double-inverse ETF. The following chart illustrates that inverse relationship.
And for some reason the out-of-the-money SDS calls are almost always skewed higher in volatility than the at-the-money calls. That dynamic tends to set up low-risk, decent-reward vertical call spreads in SDS when the S&P 500 gets into bearish mode. That is a good thing for those of us who prefer to spread options.
This trade setup is not a bearish call on the S&P 500. It is, however, one low-risk way to hedge a portfolio, or speculate on any small-percentage selloff by the S&P 500 into December's expiry.
Trades: Buy to open SDS Dec 20 calls for $1.85 and sell to open SDS Dec 25 calls at $0.75.
The total risk for the spread is $1.10. The suggested target to close for a gain is a bid of $1.50 and the suggested target to stop out is a bid of $0.70.
As always, this is a guideline, and you should always stick to your trading plan and what's best for your risk/reward tolerance.
OptionsProfits can be followed on Twitter at twitter.com/OptionsProfits.
Skip Raschke writes regularly for Options Profits. You can get his trades first and interact with him there with a free trial.