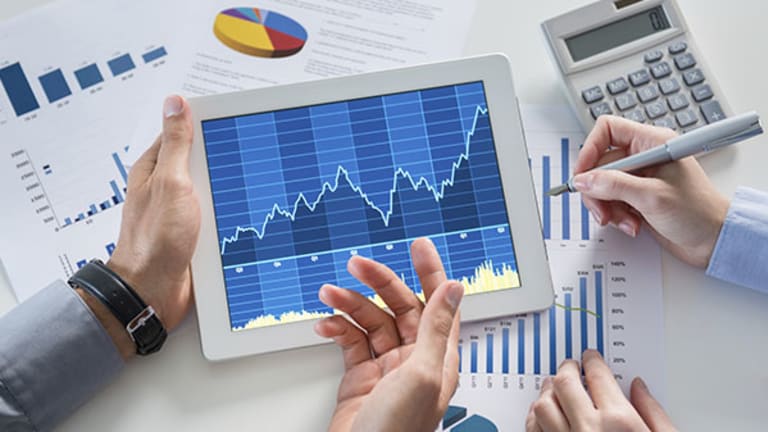 How to Stay Calm in a Choppy Market
The so-called fear index, or VIX, spiked to 29 in February before dropping down to current levels around 15.
The so-called fear index or VIX spiked to 29 in February before dropping down to current levels around 15. Peter Mallouk, chief investment officer of Creative Planning, said the key to calming investors during such stormy markets is to educate them.
"The typical client is fearful, their frame of reference is 2008 and 2009 so the last time they experienced cracks they saw the bottom drop out," said Mallouk. "A lot of them are being pulled to take the wrong kind of action so we are big on educating them not to do that."
Helping with that educational process is motivational speaker Tony Robbins, who recently joined Mallouk at Creative Planning as its Chief of Investor Psychology. Robbins' personal financial advisor, Ajay Gupta and his team from Gupta Wealth Management, are also linking with Mallouk and Creative Planning.
Creative Planning is a registered investment advisor with nearly $20 billion in assets under management and advisors in all 50 states. The firm won Barron's top independent investment advisor award from 2013 to 2015. Creative Planning has also been ranked the nation's top wealth management firm for the last two years by CNBC.
Mallouk said the sharp drop in oil was the real force which rattled not just the domestic stock market, but emerging markets and fixed income as well.
"Oil can't drop forever, it can't go below zero, it is going to have to stabilize at some point," said Mallouk. "And we educated our clients on how that was really a crisis that was affecting everything else, much the way the tech bubble affected a lot of things."
Mallouk said he does not "reach for yield," because he thinks investors should focus more on total return than income.
"A good investor knows that if you start to get a really high yield on an investment then it is usually because you are not conservative anymore," said Mallouk, who added that he does not recommend gold at all because it does not pay a dividend.