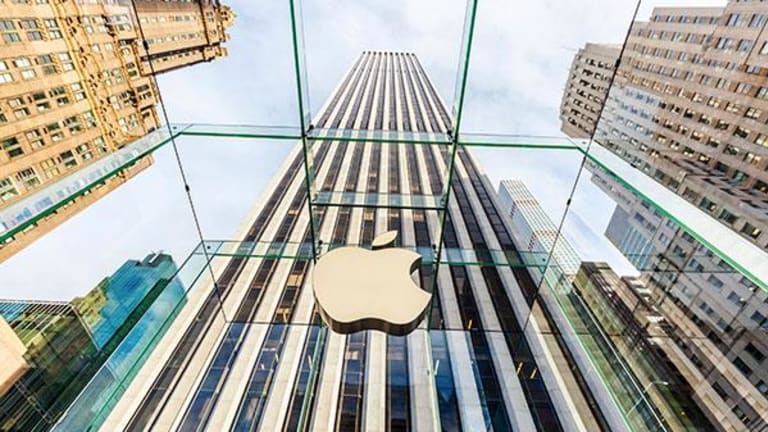 How to Read Weak Earnings at Apple, Twitter
Twitter and Apple both faced low earnings expectations. Doug Kass looks at how they fared.
Editor's Note: This article was originally published on Real Money Pro at 9:20 a.m. on July 27.
As Charles Dickens would put it, the earnings results and forward guidance at Twitter (TWTR) - Get Report and Apple (AAPL) - Get Report are a tale of two companies. Both Apple and Twitter are holdings in Jim Cramer's Action Alerts PLUS Charitable Trust Portfolio.
Twitter failed to meet analysts' not-so-great expectations and guided lower, while Apple met diminished expectations and guided in-line to slightly better.
Let's check both results out:
Twitter
Twitter remains a turnaround story that's in the middle of defining itself with new management.
There's a lot of heavy lifting still ahead to accomplish the company's primary objectives of elevating its user base and monetizing its platform. But as I wrote yesterday, this won't come easily or immediately.
Now, Twitter skeptics will be vocal this morning -- but turnaround stories always have their critics. However, I don't believe that Twitter is spinning out of control.
After all, Twitter reported 313 million monthly active users at the latest quarter's end. That's a gain of 3 million, or +1% quarter over quarter. Sales also rose 20% year over year, with ad growth coming in at +18% and data licensing at +35%.
Owned-and-operated advertising revenue only grew 15% y/o/y, but lower-margin non-owned-and-operated ad revenue shot up 56% and now represents 10% of total ad revenue. (A lot of this is likely related to TellApart.)
That said, Twitter's guidance for the current quarter came in poor. Twitter wrote in a letter the shareholders: "We're seeing a continuation of the trends discussed last quarter with less overall advertiser demand than expected. This is reflected in both our second-quarter performance and third-quarter outlook."
In other words the company added to its supply of "eyeballs" but is losing on the demand side.
At the same time, while ad engagements continue to grow (i.e., an increase in ad load and users), the cost per ad engagement (weak pricing) continues to deteriorate. Twitter inventory is priced at a premium, so I expect cost per engagement to keep falling until it reaches a level where advertisers will get justifiable returns on their ad dollars.
Twitter's equity capitalization is about $12.5 billion. Net cash is $2 billion, so enterprise value approximates $10.5 billion. The shares currently trade at about 14x to 15x estimated earnings before interest, taxes, depreciation and amortization of about $695 million.
Add it all up and I believe that the Twitter franchise's potential takeover value based on recent deals for LinkedIn (LNKD) and Yahoo! (YHOO) should continue to support Twitter's shares within a couple of points of their current price.
But the stock's direction from here will be execution-dependent. The company is first focusing on product, but must eventually shift it sights to monetization.
Twitter is also finally accelerating its content purchases (especially in sports). If this proves successful over the next several quarters, the company will likely reverse advertisers' recent loss of interest in the company.
We'll have to continue monitoring the course of Twitter's user growth, advertiser adoption, new streaming products and company focus and management. But any success in execution should substantially increase the value of the company's platform.
Twitter would then become a "bite-sized morsel" that a number of technology companies or even in a risk-oriented venture-capital/private-equity combine might want to acquire. That's my bet -- and explains why I added modestly to my Twittter stake in after-hours trading last night.
The bottom line: While the stock's short-term prospects are more uncertain after yesterday's earnings disappointment, I remain bullish on Twitter's long term outlook. I see the upside/downside ratio as favorable.
Apple
In contrast with Twitter, Apple's shares are strongly higher after last night's earnings release -- even though we could easily describe the results as an uninspiring down quarter ($1.42 earnings per share vs. $1.85 a year earlier).
In fact, I think the stock is seeing a classic "relief rally," as Apple's forward guidance came in better than many market watchers had feared.
But my investment objections to Apple (as reflected in yesterday's column Still Sour on Apple) remain intact. Most importantly, the iPhone's last major product-upgrade cycle has come and gone, so I see Apple as unlikely to eclipse its record 2015 earnings per share for years to come.
Now, with investors' worst fears not realized in yesterday's results, Apple bulls will likely return to the notion that the company's installed-product base is large, growing and will generate significant high-margin recurring sales. But to me, secular headwinds remain very much in place and will overcome this "recurring-services" story.
It's also worth noting that when we look at the quarter conventionally, it was a little better than expected -- but still not very exciting. Consider:
Revenues fell by almost 15% to $7.2 billion, while a lot of inventory liquidation took place. EBITD also declined by $4.5 billion, which is what happens when a company liquidates inventory.
Apple's China sales also fell (Carl Icahn's pet peeve). Management strongly suggested that the China market would be OK over the longer term, but noted that the Chinese economy was slowing significantly. The U.S. dollar's 7% rise against the Chinese yuan doesn't help.
Free cash flow remains strong, with $12.6 billion of EBITD compared to $4.2 billion of capital spending. Share count is also down 4.3% year over year.
At pricing of around $103, AAPL trades at only 5.4x trailing-12-month EBITD. However, EBITD is almost definitely moving lower -- at least for the next two quarters.
As I suggested above, bulls will point out that Apple's services revenue will go up methodically as the company's "sticky" installed base grows. But services revenues remain dependent on Apple's hardware sales -- which have peaked.
The bottom line: Apple's shares have moved back to a level ($100 to $105) where I see a more-favorable risk-vs.-reward quotient by staying on the short side.
Position: Long TWTR, Short AAPL, SPY (small)
At the time of publication, Kass and/or his funds were long/short XXX, although holdings can change at any time.
Doug Kass is the president of Seabreeze Partners Management Inc. Under no circumstances does this information represent a recommendation to buy, sell or hold any security.